Are you the next millionaire made by Blogging?
I hope you are, because I've written about some amazing Blogging stories that will make you pick up your passion and put it into words.
Are you learning about Blogging? The one's who make more than one million dollars.
I'm going to assume something right now. That you have a blog already and already know how to build one, because right now, your focus is on how to make it reach multiple six figures to create absolute freedom, right?
Now when it comes to blogging, the potential for growth is massive.
Some people speak negative of Blog creation, because they try the wrong methods and fail over and over again. So it makes sense if you don't know what the pro's do differently, that you may make amateur mistakes. But my goal is to bring out the lessons from each story.
Once you understand the lessons included here, you will be further equipped to experience Blog success and financial freedom.
Make no mistake of course, Blog creation is an investment of your effort and time. And once you've read these stories, you'll have the means to see it through.
For example, if you have a large following…my question to you is why haven't you monetized yet? If it's because you haven't heard enough success stories, I have a lot of amazing stories to share with you today.
Today, my goal is to showcase the top performers in the Blogging game. Because if you wish to do this too, you'll need to know exactly what they used to succeed and how easy it can be for you to do the same.
How did they start? If you've asked yourself that before…Here's the answer.
Michelle Schroeder-Gardner
Site: Making Sense of Cents
Niche: Personal Finance
Income: $1,536,732 in 2017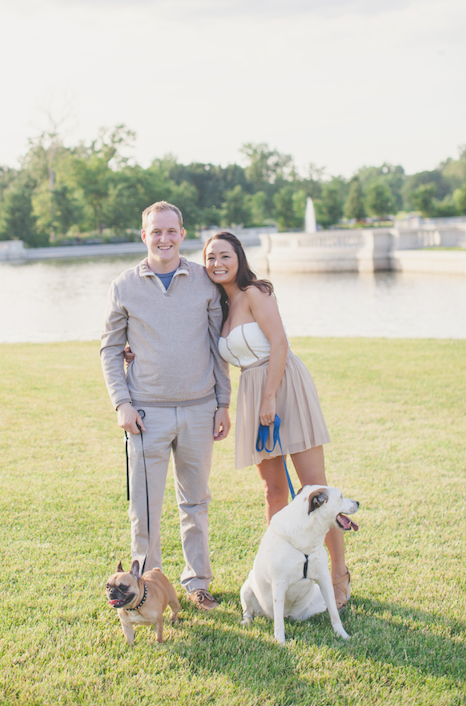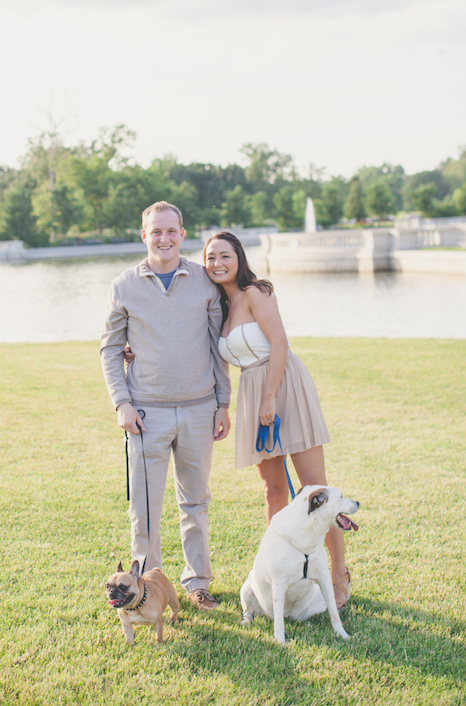 Michelle claimed her hobby turned money maker was an accident, because it was not her original plan to profit from writing about life and travel. She used to have a full time job, but now her and her family enjoy the fun side of life as full time Bloggers.
Everyone begins somewhere. For Michelle, it was her passion for personal finance and lifestyle. So, imagine being her, and making the first $100…
$100 isn't massive, but it happened. And it could mean something for you gets easier. What if, after reading her story…you become so inspired that you abandon all fear and experience even 10% of her success?
How about 153,673?
Do you see your potential? Your Blogs potential? Because if you don't, I have no choice but to prepare more examples. Luckily I expected this.
So here's what happened. Michelle's Blog took off after her initial success. Which made it possible for her to quit her job by choice. That's right. Let me ask you, how would that make you feel? Let me show you how to fire your boss, because honestly, who wouldn't want to do that? Unless you love your boss, I don't judge.
Blogging is pretty cool, in my opinion. And if you want to teach, create, or inspire the masses, you should not miss out on this cool way to live without a day job. For example, you could turn our alarm clock off…permanently.
Maybe you are inspired to travel the world, or maybe you want to live on the other side of world. With Blogging, it's become possible. For example, that's what Michelle and her husband chose. They travel in a luxury RV.
How Her Steady "Blog Income" Works
Her blogging income picked up some serious steam in 2016, when she further diversified her income.
Her main source of income up to that point was affiliate marketing, with some money coming in through sponsorships and advertisements. In 2016, though, she created her course Making Sense of Affiliate Marketing.
Her income doubled the month she launched her course, and in 2017 she had her first million-dollar year.
Steve Pavlina
Site: Steve Pavlina
Niche: Personal Development
Income: $1.2 million/year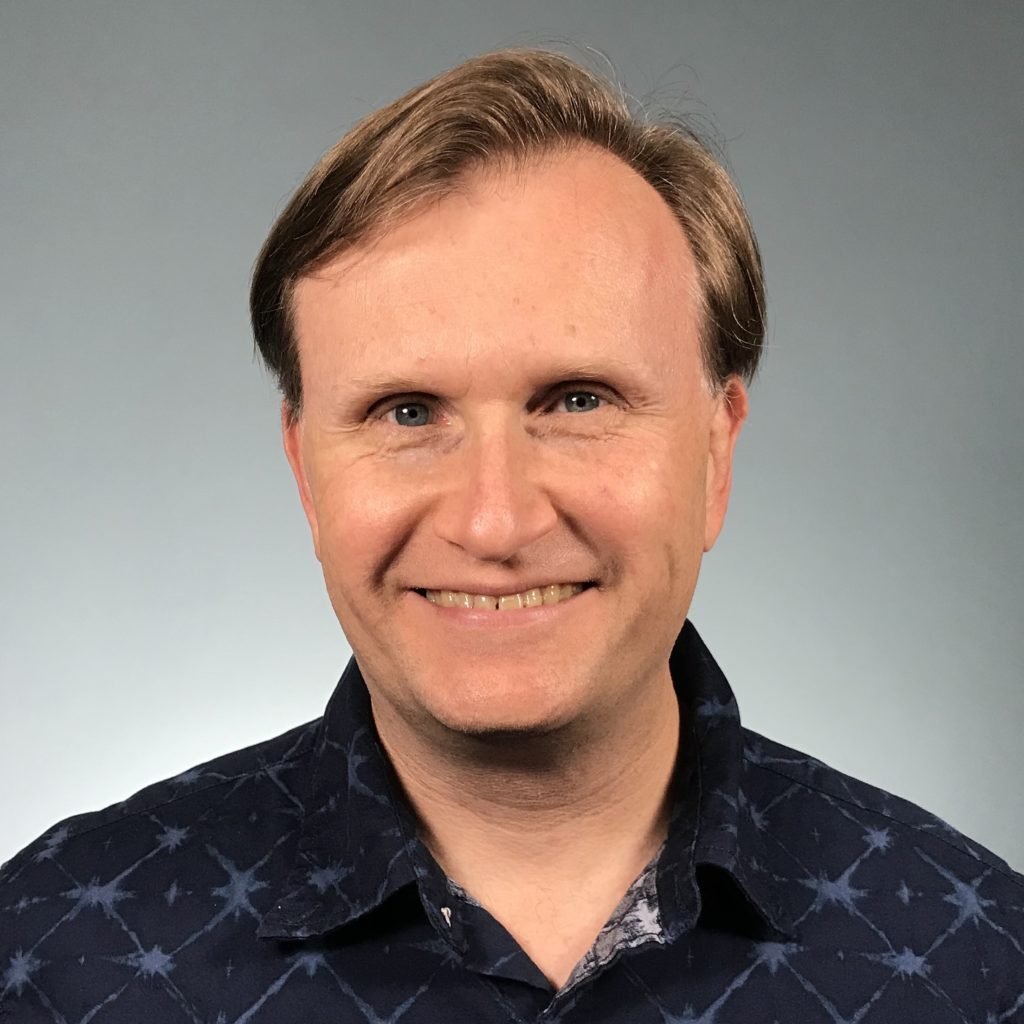 Steve Pavlina is successful at many things. For example, let's look beyond his career as an author. His motivational speaking has moved a lot of people into action. Love self help? Perhaps you didn't know that Steve is a giant in the self help Blogging niche.
Perhaps he really knows what he's talking about, after all, he did what most people could not. He spent almost nothing on advertising, yet if you saw his following, you may ask….how? How did he get 2 million monthly visitors?
Can you believe this guy was thrown in jail for a grand theft felony? If he made it back, there's hope for you. Steve changed while he sat in prison, he felt a deep desire within himself to become a better man. His life clearly turned around.
When I said that he accomplished many things, I wasn't joking. Steve was serious, and earned 2 college degrees in 3 semesters. Perhaps this is what allowed him to found his software company, which designed video games.
Steve definitely didn't play video games, he was too busy training martial arts and running Los Angeles marathons.
What Allowed Him To Monetize His Blog…
Steve has been around the block to say the least. And during his time, he has tried any different ways to create the life he has now.
If you were to ask him yourself "Hey Steve! How do you make most of your money?" He would tell you about his affiliate marketing, and joint ventures.
This means that Steve endorses products and services from other people around the world. He also makes money with his online workshops. It should be noted that no 2 workshops are similar, because Steve adjusts his classes based on who is attending.
Steve has also written a book called Personal Development for Smart People, the purpose of which was to create a single framework for growth that people could apply to all areas of their lives.
Pat Flynn
Site: Smart Passive Income
Niche: Business & Marketing
Income: $2,171,652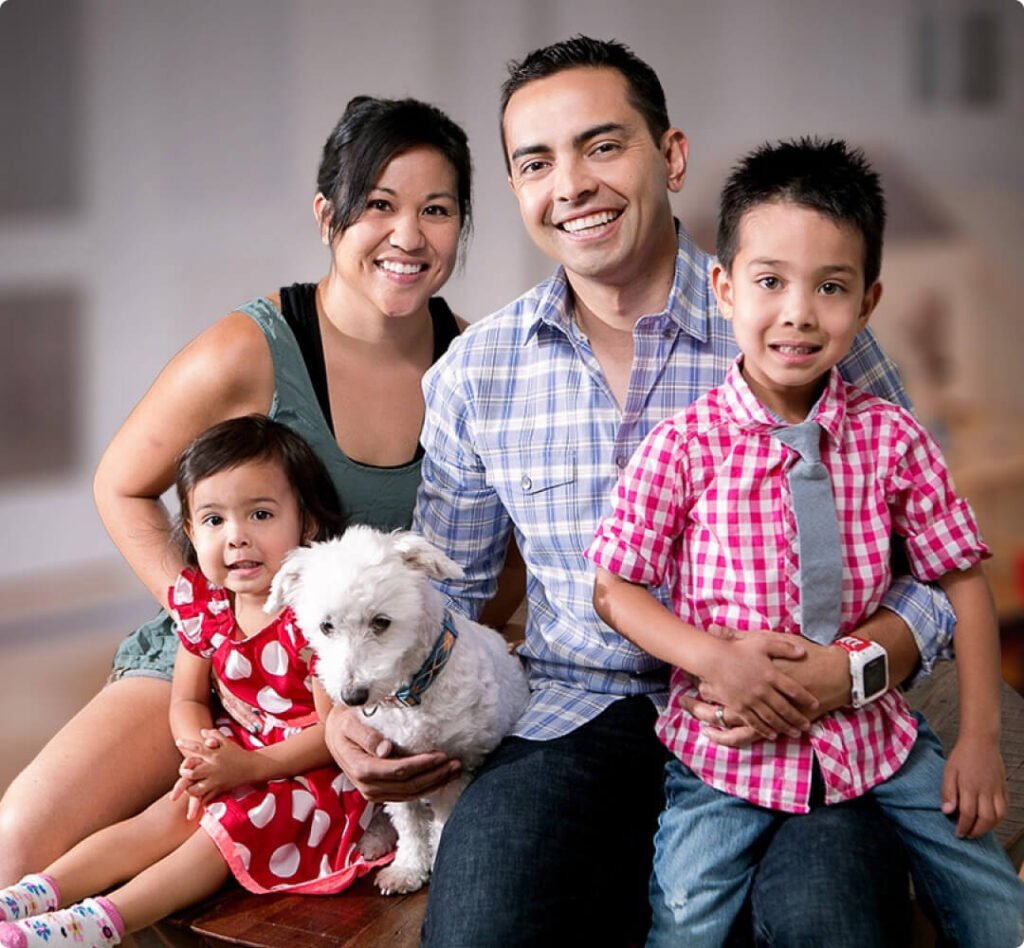 Meet Patt, the millionaire Blogger. Who's successful career in Architecture suited him just fine until one year, during a recession…his job security was compromised. What was he to do after being laid off?
He decided to use his existing website, which already had steady traffic. Patt decided to change the purpose of his site from exam study resources…to a Blog. These thousands of dedicated visitors made him his first $7000. When I said he was successful, I wasn't joking
Wait how did he do that? I'm missing something. He sold an eBook online. Of course he has to invest some time to learn doing business online. But again, that $7000 was enough to make him realize that Blogging made some serious cash.
Maybe this is what allowed him to start SmartPassiveIncome. This is a place where pat teaches others to duplicate his results. Today, this blog generates over $100K each month, with some months doubling or even tripling that figure. For example, I heard he made 272, 000 in one month on a Youtube video.
And if it wasn't clear already, Patt is a family man and clearly has superhuman chemistry.
Let's talk about this man's pure motivation towards helping others. His family of 3. I respect this, because it I one of the most noble reasons to do anything. Would you agree?
Pat has remained a down-to-earth guy whose primary motivation is his loved ones. Because his lifestyle of Blogging allows his to choose when he works…his wife and kids benefit greatly.
How Does Patt create his life Blogging?
If there's one thing Patt understands…it's how to make income in many different ways. Although a large portion comes from affiliate marketing, Patt has other ways, which you can do as well. Have you thought about creating a course? It's like selling a bottle of water in a dessert, but the bottles are unlimited.
It should be noted that this large 2 million + income of his, is also supplemented by book sales, software sales, and app sales.
Chiara Ferragni
Site: The Blonde Salad
Niche: Fashion & Lifestyle
Blog Income: $2.5 million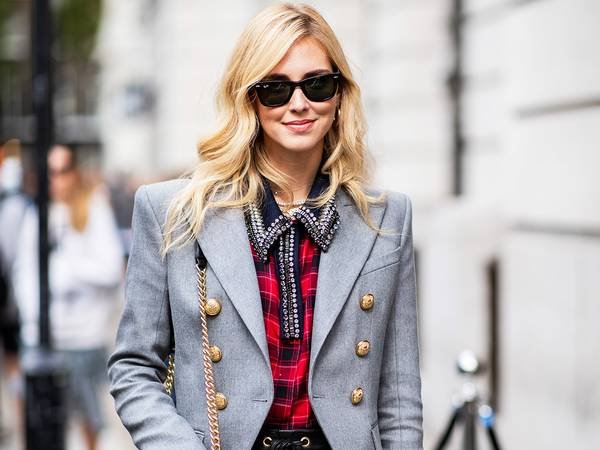 Now I don't need to point out that she has 15 million Instagram followers, but I will.
How did she start? Well is wasn't nearly as cool as where she is now. It began on a small website for sharing pictures. And she began consistently posting outfit photos. It wasn't until 2009, when she started Blogging for the first time. And she was smart to create it when she did, because there wasn't a lot of competition.
In 2 months, she gained tens of thousands of followers every day, one because she was consistent, and two because
Louis Vuitton anyone? That's right, top brand reached out to her for sponsorship deals. Those deals and connections are what make Bloggers highly successful. Even though there are many ways to make Blogging income online, from promoting clothing to digital marketing software.
Would you be a lawyer or a Blogger? It depends on what makes more Money right? I thought so. Chiara decided to make Blogging her main focus after this. Even though she was only 3 exams short of passing bar.
It was time for her Blog, The Blonde Salad, to become her #1 income source. If that isn't enough information, Forbes named her one of the most influential people under 30. But here's a title that only she can claim.
First fashion Blogger to appear on Vouge.
How Did Blogging Make Her Millions?
The Blonde Salad transitioned from an outfit-of-the-day blog to a full-on lifestyle platform with its own e-commerce clothing store. And Chiara Ferragni has become a brand in her own right and makes thousands of dollars through sponsorships, modeling, and appearance fees.
With this kind of leverage, she launched her own shoe line called The Chiara Ferragni Collection. She did it with a huge following to keep her sales high and visibility even higher…plus like I said…she also made in to Vogue magazine.
Blogging is about building traffic and making connections.
Vitaly Friedman
Site: Smashing Magazine
Niche: Web Design & Development
Blog Income: $2.5 million
Meet Vitaly Friedman.
He used to be a freelancer. Can you believe it? And he didn't have a fancy education to fuel his web design freelancing work. Vitaly was self taught. He said he read articles and practiced over time. He has experienced wild success rates because…think about it, he began as a freelancer, and now he has the income of 10 of them.
This is a man who took a real interest in writing and editing. To me, this sounds like a man with a message.t And his way of giving back to the world? Starting a Blog.
He always had an interest in writing and editing as well, though, and he wanted to give back to the design community, so he started blogging.
One of his endeavors lead to meeting legendary Sven Lennartz. The gentleman who asked him to write for his personal magazine Dr. Web.
But what happened next was truly shocking. In one years time, the two of them started Smashing Magazine. To state that this company was wildly successful, would be an understatement.
It grew from two people's hobby to a business with a dozen employees and hundreds of contributors, and today gets over three million page views per month.
What Makes His Blogging Create Revenue
Since 2006, Smashing Magazine has amassed a large daily viewing online. So in the beginning, their ad revenue generated the most on their Blog. At this time, the company is looking at ways to diversify their income. So if you visit the site, you'll notice that they are now selling eBooks.
It's no joke either. With 60+ eBooks available to purchase, and some of which come in bundles. If you have written an eBook or are thinking about it…Start a Blog and get it sold.
As part of their diversification plan, they now offer High-Ticket-Conferences and workshops. So as you can see, Blogging offers multiple options to make income. But first, you need views. A lot of views.
It's all about traffic, and creating quality solutions
Brian Clark
Site: CopyBlogger
Niche: Content Marketing
Blog Income: $12 million
Brian Clark did it before it was cool. Did what? What we call content marketing today. Which means he was ahead of the game. This is way before 2006. Which is the year he founded CopyBlogger.
I am an avid reader of all competition, so I very aware of Brian's amazing skills. What we can take away from his success is that it's important to build an audience. And after you have the audience, collect some data to find out their pain points. In this example of Brian, he simply had faith he would figure it out.
Like spring flowers, his audience grew and multiplied. What you could learn from this is how to identify how you can solve problems. And once this happens, you can reach out to other people with solutions…and partner up.
What Makes Blogging So Successful For Him
I should tell you about his old methods of wealth creation with Blogging. He used to offer training programs, plugins, and products. Maybe you offer training programs? I know that Online Fitness programs are exploding right now.
But anyways, Brian is highly successful now because of other options that he has explored. He owns several ventures including these 3.
Rainmaker Digital — A hybrid service and technology agency that builds sophisticated websites for its clients and offers services to create and implement successful digital marketing strategies.
StudioPress — A marketplace that sells premium WordPress themes and hosting.
Authority — A membership-based training program and community for content marketers, which also offers exclusive access to an additional course that you can take to become a CopyBlogger Certified Content Marketer.
Timothy Sykes
Site: Timothy Sykes
Niche: Stock trading
Blog Income: 20 million
This guy did it quite smoothly. By trading penny stocks. It all began at his family's Bar Mitzvah, where he received well over 10k to do with as he pleased. He did something that most people only dream of. Invest money the right way, and get a huge payoff.
It makes sense why Wall Street Warriors had him come on the show, and why he was featured in the coveted list. Forbes under 30.
It's no doubt that when you receive this level of exposure, people may be very interested in how you did it. And if you wanted to raise your credibility even more…you could write a book, like Timothy.
His book is called An American Hedge Fund. And this was the primary reason to create his Blog. I know this story sounds too easy on Tim, so it's time to bring up this secret. His hedge fund lost over 30% at one time.
This meant people questioned his abilities for a while afterwards. What he had to was begin from square one tactics. He re-traced his steps from his original success.
Around that time though, his hedge fund lost 30%, which lost him a lot of credibility. To get it back, he decided to start from scratch and repeat his earlier feat of turning a few thousand into a few million, resolving to track each step of the way.
And now, things are different for him. He does less trading, and more of trading education: His primary Income.
Now he makes more money from teaching others how to trade than from trading himself.
How His Book And Blog Worked Together For Profit
He sells DVD's that are meant to be instructional in the art of trading penny stocks. And if you need him to teach you personally, I'm sure he offers private online sessions as well. But if you need real-time sneak-peeks into his actual trades, check out Tim Alerts.
Elsie Larson and Emma Chapman
Site: A Beautiful Mess
Niche: Food, Crafts, Décor, Beauty, and Style
Blog Income: $1.5 million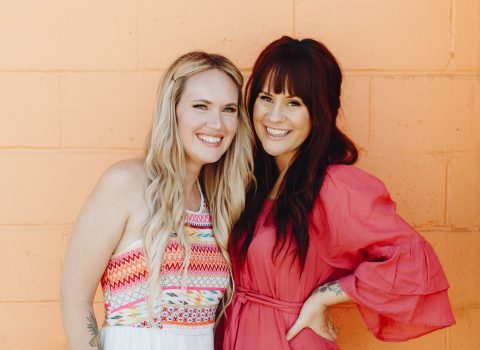 Are you good at DIY crafts? These two are. Meet the two ladies who have raging success. Elsie created A Beautiful Mess, which began in 2007. A few years later Emma joined forces with her food Blog.
Before all this happened…Ellie had a retail shop, you know brick and mortar. And she used her Blog to promote her products. They soon realized that making the Blog was more fun, and financially rewarding.
If your Blog made more money than your job, would you make it your main focus?
How They Create Multiple Incomes with Blogging
It started when they took some sound advice from family and others. Friends said "diversify your income, and sell multiple things". This may have been the best advice they could have received. And it seems it's why they have multiple sources of income, because their income diversifies more each year.
Right now, they make some revenue from banner ads. And of course, you guessed it…affiliate marketing.
They sell fashion, beauty, and wellness products in their online store as well as subscriptions to monthly beauty boxes and monthly stationery packages.
On top of that, they've written three books, created several courses, and launched three bestselling photo-editing apps, because who doesn't love photo editing?.
Heather Delaney Reese + Family
Site: It's a Lovely Life
Niche: Family, Lifestyle and Travel
Blog Income: $1,696,672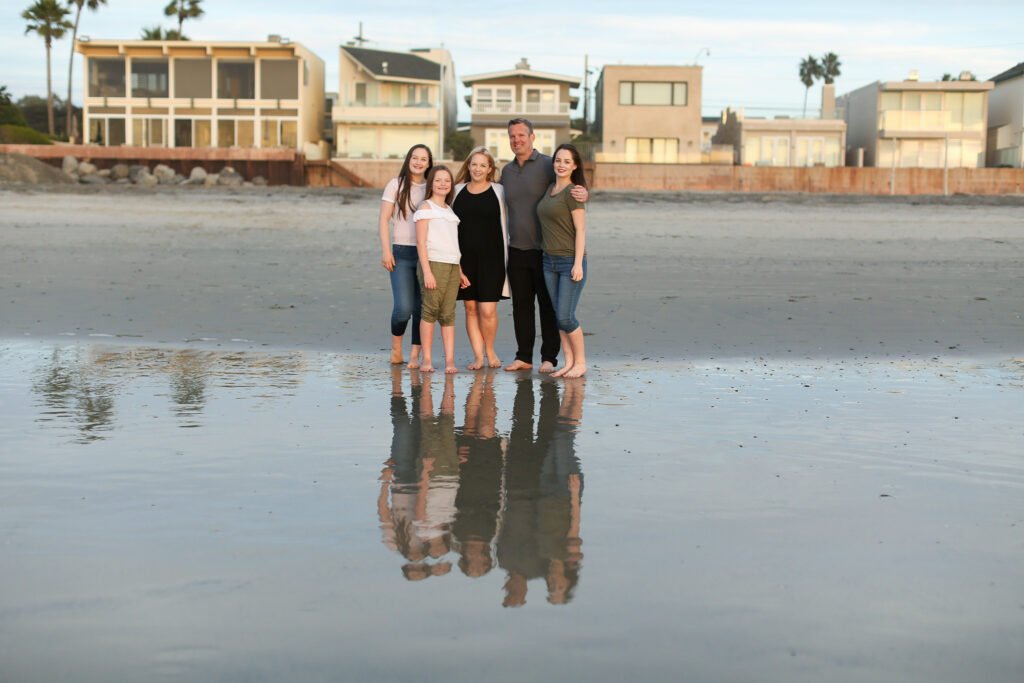 Meet Heather Reese. Well, and her happy family. After becoming a stay at home mom, Heather found a way to sustain her family, just by using some of her college journalism writing skills. And because of their Blog today, they live happily just documenting their lives.
At first she wrote about budgeting and saving money, but over time she transitioned to writing about her family's lifestyle and travel.
Now here's the part that would make all married couples happier. More time together. So eventually, Pete quit his job as well, and began creating content for the Blog.
Over time, she has turned what started as a hobby into a full-time career for their entire family. So the main takeaway, is to have fun content that keeps people coming back. And who knows, it could support your whole family.
How They Live Large By Blogging
In the beginning, the Blog income solely came from sponsored content. And as their audience grew, so did their Blog income.
From March 2017, they also started promoting products and services through affiliate marketing.
But their income truly boomed over the past seven months when they launched their premium courses, Blogging Blastoff and the Travel Blogging Fast Track, which they launched only months apart.
The launch of these two courses doubled their income and propelled them into their first seven-figure year. Now, I'm sure your still asking yourself "Can I really make it happen like they did?"
Of course you will. Just follow these stories and learn from them. At the same time, learn how to make a Blog the easy way.
Create Your Own Blog Success Story
If you ever have doubts about creating your blog, keep these stories in mind. And stay updated with Digital Marketing as well.
As you did read above, all these people took different paths to success. Meaning that you will not copy every step they take…rather create your own path…create your own success story.
Here to assist you with any Blogging needs or SEO services
So go, take your idea and create Blogging success.
And remember, comment and tell me what you think of this post, because your opinion matters to me.