I know your secret…Your looking for the Blogging Milestone to project you into fame and popularity.
You want to take over the marketplace and steal viewer attention. But you wont get there looking in the wrong direction.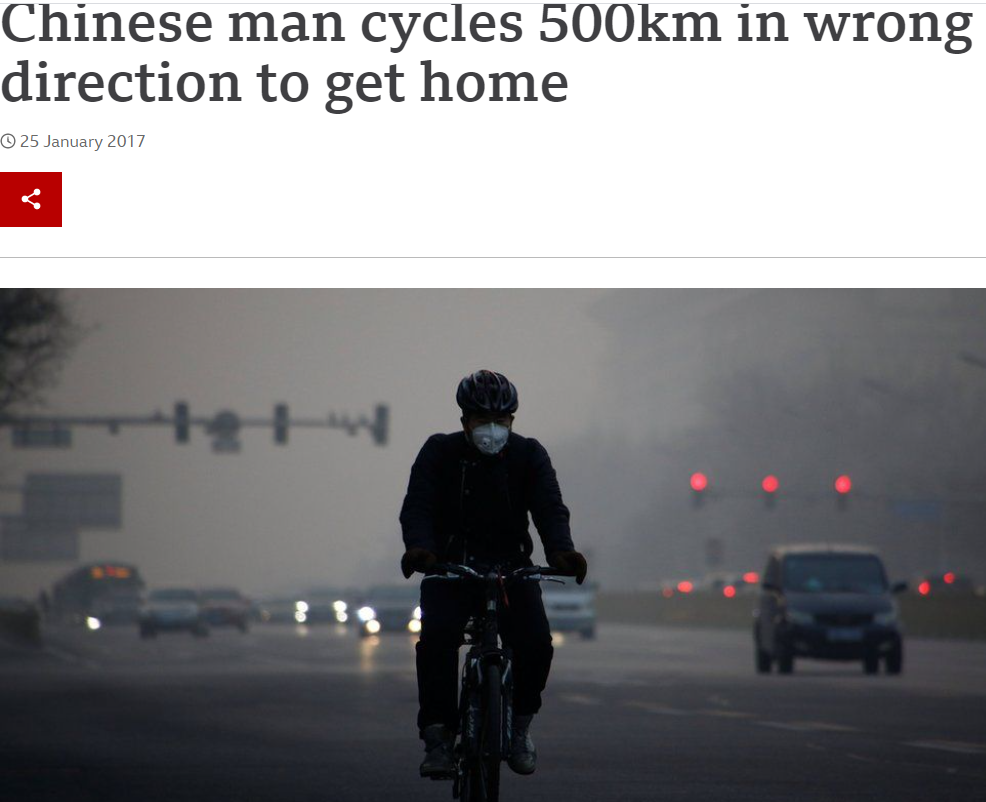 You want a Blog comparable to Neil Patel's. By earning millions of dollars and hundreds of thousands of daily visitors. You want exposure.
I get it.
And maybe you know already that there are certain, unavoidable milestones that you must learn to hit. I'm going to point out every single important milestone that you're going to get accomplished this year. A Blogging milestone is worth celebrating.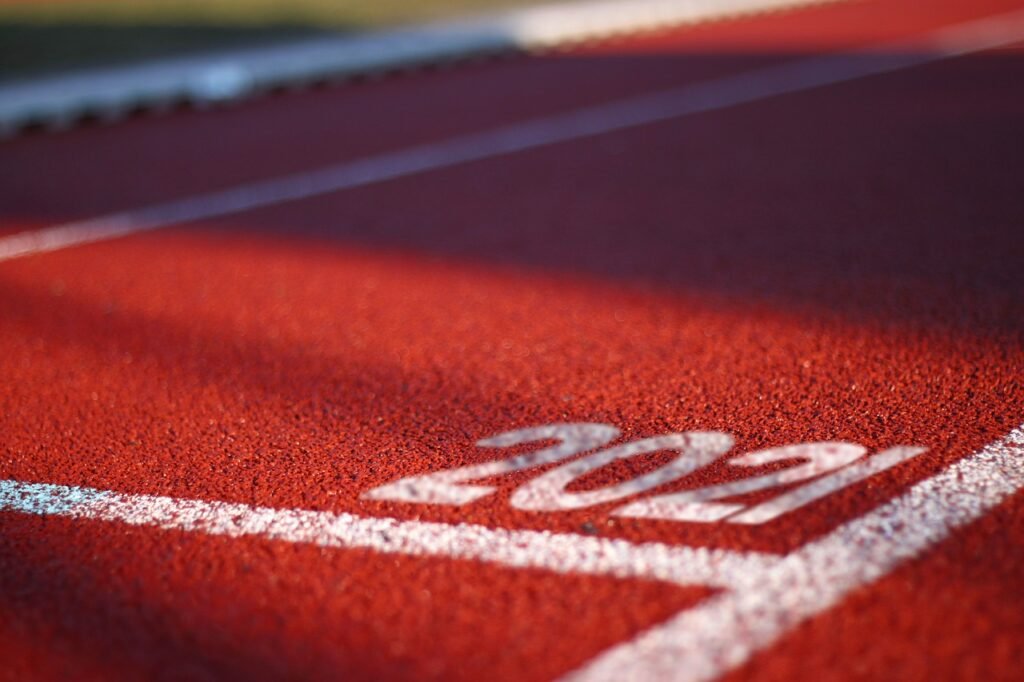 And know that people will doubt your abilities, because deep down…nobody likes to feel like the other guy has it all figured out. I addition, you will never receive criticism from someone doing more than you.
People may tell you about the other 3 million daily published Blogs, because they believe that there is no chance at success in Blogging
And sure, if you only care to think about the lack of possibility…you'll never achieve these milestones, because it takes a serious amount of time to build a support structure around excuses.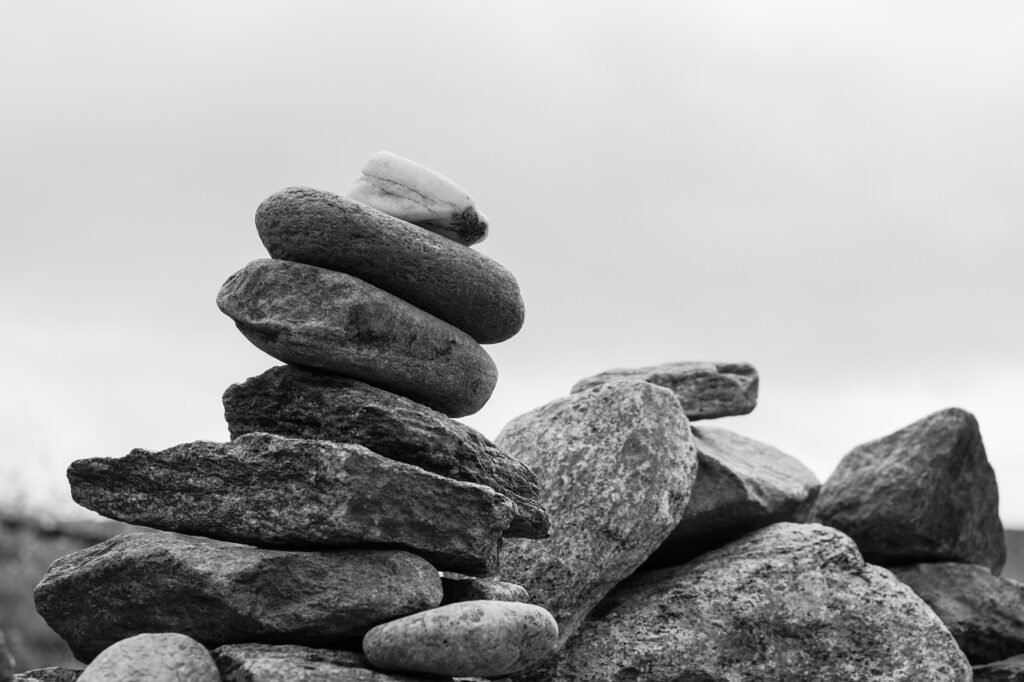 But I'm not speaking to the naysayers right now. I'm talking to the go-getters of this world. The crazy ones. You know exactly who you are…because you're reading this post.
And it's this craziness which separates the people who dont succeed, from the people who not only succeed…but dominate the marketplace.
Look at Elon Musk, he's extremely committed and doesn't even care what naysayers have to say, because he knows that real progress is made my not slowing down or stopping. A Blogging milestone is achieved only by continuing.
This complete guide will show you how to earn these Blogging milestones, without getting distracted, all while knowing you are going in the right direction.
Lets break it down for you…
Say your building a house. The heavy concrete and building materials call for an investment of money and equipment to get it going. But once the house is built…your just hanging pictures with nails and hooks.
In this article, you'll learn how to get 10k subscribers, but first…use what I say to get the first 100. After all the first 100 can make a huge foundational impression on your brand.
Blogging Milestone – The Start Of Your Blog
You may or my not agree with the following statement. In addition, it may come off as slightly annoying, but I want you to know that by remembering this little fact…you will see different results.
You have probably heard this topic come up over and over…
"Create a Blog to drive traffic"
This could be because you follow Bloggers online, and read John Morrow's amazing content. Maybe you've heard of SmartBlogger, or Neil Patel. These are some legendary examples.
If you have heard of these 2 before, you're on the right track. Now I'm going to assume that you have already setup your Blog with WordPress already.
Ok, got it done? Perfect. Now it's time to write your post. Don't forget to go through this quick checklist to get started correctly…
Because if you dont do all this correctly, you'll be sitting at the bottom of the list, and potentially never growling. Today we are going to prevent that from happening to you.
In addition, I will mention some important things "not-to-do, later on. But for now, here's the good stuff that will help you get to your next Blogging milestone.
Grab attention

. Research words that convert and inspire people to keep reading, because if there is no action to be taken,…there's noting for your reader to do.

Keep attention

. Use of subheadings will show the reader what is in store.

Write simply.

Make sure Homer Simpson could read it, and use as little words as possible, while doing this.

Know WordPress

. Learn tips and tricks make WordPress work overtime for you
After you publish your first post, make sure to let everyone know it exists. For example, share on Facebook or LinkedIn, Like I did here.

Share it with your friends and family on email and social media, because if you don't, you may not reap the benefits of sharing your soon-to-be viral content. Email it to your subscribers right away. You should feel proud of yourself for getting this far already. A big pat on the back, Now back to business. Let's talk about getting a response to that post.
Blogging Milestone – Somebody Noticed
"BEEP"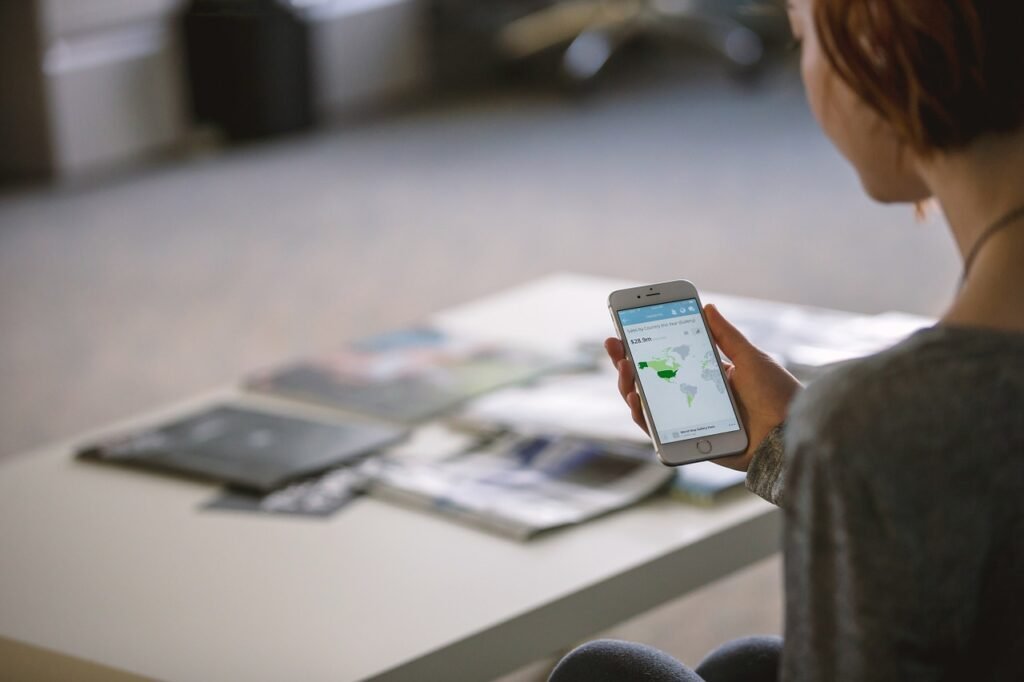 That's your phone. And somebody just commented on your post. That's what it's all for, so go make it happen again.
When a reader likes your content, they might comment….or like it. You know when you get those sought-after dopamine producing notifications…you get exited…
Your taking a big step right now towards youe next big Blogging milestone.
But I'm making a BIG assumption right now. I'm imagining that you love it when people connect and love your content. Your kind of weird if you don't.
And if your really going to grow, views are not enough (+ there's engagement) You need people to impulsively share your content as soon as they read it. In addition to that, you need to research top performing content.
Use buttons

. Sure you can use hyperlinks…But people are lazy so they want it as easy as possible.

Only post quality

. Share content with the world that changes peoples lives. Make something better or easier for them.

Share it yourself

. How can you expect others to share your content if you are afraid to?
Ok, so somebody likes your content. Do you reply to them? Do you show love and support? Absolutely. In fact, by doing this…you encourage the reader to keep doing that they are doing. Kind of like giving a dog a treat.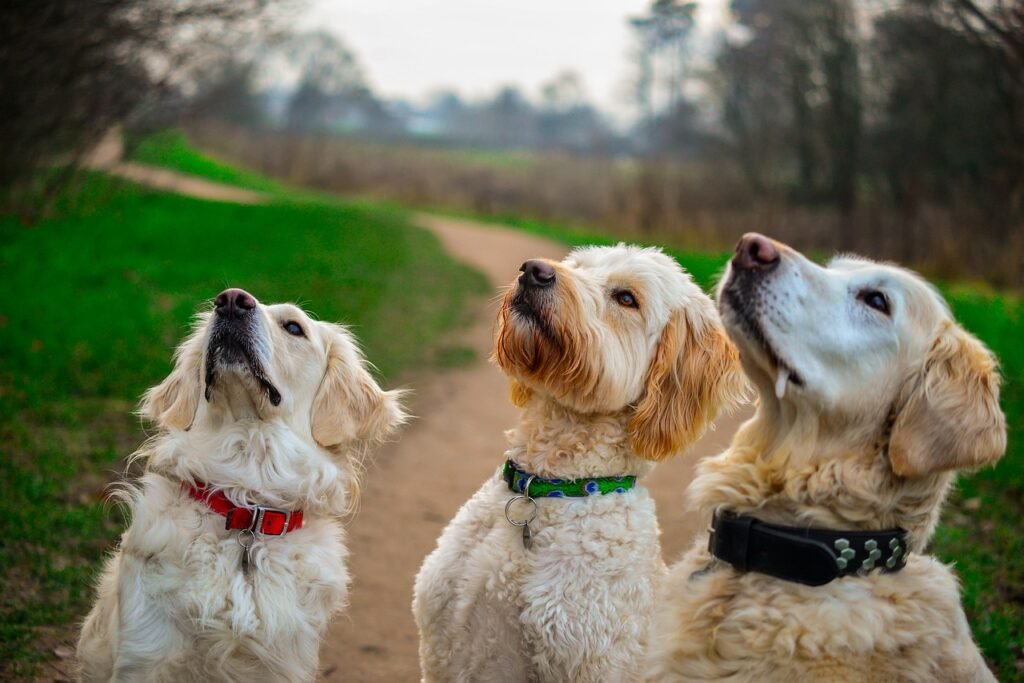 They will expect your engagement, and they're looking up to you for a response. Don't disappoint your only fans. After all, somebody other than your best friend has to like it…
And for others to like it, give readers what they want. And never discourage comments. In addition, when comments happen, make sure the engagement continues. After all, you are grateful for the engagement right?
Blogging Milestone – A Subscriber?
If you have an email list that is growing, it means that you are receiving the "bread and butter" of the business. You may have noticed that your email service does not connect to your Facebook. Which can make it more private.
How is that? You must have received as many emails as Jeff Bezos has dollars. So, what am I saying? I'm saying that email is it's own little island. And you need to be selling there too.
Sign up for an email marketing provider

. MailChimp has a free version, but if you want to send autoresponder emails, you'll need the paid version or go to another provider like AWeber or GetResponse.

Prominently display an opt-in form

. Once you have your email list, you need to put your opt-in form front and center where readers can easily find it.

Have a

compelling call to action at the end of your posts. A focused CTA will increase the likelihood readers will subscribe.

Update your email signature

. Include a link to your opt-in form in the signature of your outgoing emails, as well as your posts in blogging forums.
Now reach out to them. Congrats by the way, your getting closer to seeing your next Blogging milestone.
And sound really nice about it, because the connection is fresh. Don't scare them away. And feel free to engage them with a question or curiosity. But the most effective way to keep them coming back? FREE STUFF.
Blogging Milestone – Backlink Connections
Backlinks are the support structure of your content, and knowing how to earn backlinks is essential for any marketer.

Just there, I added an internal link to teach you impressive link building strategies, not that you needed it, but I'm enjoying this post so far.
Landing a high-quality link from a relevant website is great for SEO and results in more search engine traffic flocking to your website. And who doesn't want that?
When a website decides to trust and value your content… it's effectively giving you an exclusive VIP pass to SEO success.
Create valuable resources. Exceptional content gets shares, comments, and way ore links.

Implement a

link building strategy

.

Email them

. Who knows? Maybe they'll really like you, and offer to link back to you on their site.
Blogging Milestone – 100 Visitors in a Single Day
How many visitors do you have? Before you give me your answer…I already know it.
Not enough right? The sole purpose of this post today is to show you all the steps that you will see along your journey as a professional Blogger.
But slowly, little by little, your numbers creep higher and higher.
And then it happens. You feel that al your hard work is transforming into small, consistent successes. This is only the beginning my friend.
Promote on social media

. Keep sharing your content on your favorite social media sites. Use hashtags to widen your reach.

Promote daily

. While you shouldn't publish daily, you should most definitely promote every day.

Concentrate on beginner-friendly traffic-generation techniques

. Videos, infographics, and the like don't work for beginners the way they work for established bloggers.

Put yourself in your readers' shoes

. Poor navigation, lots of ads, and a mobile-unfriendly design will alienate your readers and make them bounce from your blog.
All of these actions your going to take you to the next level of exposure, and relevance.
Linking to other posts on your blog, embedding videos, displaying related posts, and encouraging readers to leave comments are all effective methods for keeping visitors on your website. But to make sure people are fans for life, give them a reason to stay.
A Subscriber Email?

This is strange. Who is this? How did they get my email? I know I sign up for a lot of thing but who is this John Smith….oh wait he said he liked my Blog…
Holy ****
Somebody took time out of their busy day to say thank you. Now make sure to reply to this person, and keep the conversation going.
Make sure to say thank you for reaching out. Let them know you appreciate it, and ask them if you can make any changes to make their experience better. Just write how you talk, and be as approachable as possible.
And if you want to be a social ninja, make sure to check their profiles. It will give you an understanding of who you serve.
Follow them on social media. Visit and comment on their blog. Subscribe to their list, if you like what you see.
Your response will make a lasting impression in the mind of your reader. Don't waste it.
Getting Your First Negative Blog Comment
Now sadly, if you get a first response that is not so nice…just take it as constructive criticism if there's anything valuable in their input. And remember, even the most beautiful, helpful and selfless people in the world receive not-so-nice comments. Even hate. But it's jealousy.
And even the top tier bloggers and marketers experience this. Nobody is different of exempt. So just accept it, it's ok.
If you receive a negative review about the way to write, don't let it change your voice. Because we're in a world of "I'm better"
It's more noble to be different, than to be better. Say something that they will never forget. And never reply to any hate with additional hate. Or you'll watch it all fall apart.
Getting Featured in Your First Interview or Roundup
There's something to be said about consistently showing up on popular sites and Blogs. As soon as somebody reputable vouches for you, things will change.
I'm not saying it happens immediately, but I'm saying it has a dramatic effect on your ranking. So what I'm saying is that not only do you need to convince Google and your audience. You must convince those you aspire to be like.
This is a great way to find your next Blogging milestone faster.
Participating in interviews and roundups is a great way to make that happen.How to Become an Influencer People Want to Interview or Quote
Create an awesome About Me page

. Tell your story, share testimonials, and be sure to mention you're available for interviews.

Help A Reporter Out

. Sign up for HARO and you can receive multiple emails each day listing people who are looking for quotes from experts. However if you contact a reporter, you need to be an expect on the subject you'll be quoting for.

Show your best attributes

. Make an "About Me" page. Don't have one? Create one.
And the same rules apply here…because communication boils down to set-in-stone guidelines.
If you are included in a roundup, or have been quoted by a publisher….make sure t engage with that NEW audience, because you are fresh in their minds now.
The lesson to take away with you? Create quality, and connect with quality. In addition, know your audience deeply. Know them better than they know themselves. A blogging milestone is achieved once you understand the reason for thr previous Blogging milestone.
The Golden Foundation – 100 Subscribers
Finally.
At this point, you may feel like you've grinded a long time.
Maybe you stayed at 7 followers for a long time, and this is a painful experience. But once you build the foundation of the first 100, things change.
Let me ask you a question, because it relates to how important your visitors are.
How would you feel is someone gave you money for your business?
Would you thank them? Call them? Message them?
If your answer is "without a doubt"…then why treat your early subscribers any differently?
And once you have made a habit of connecting with your audience, make sure to do the following,
Repeat your offer.

Keep finding reasons to mention the value in your emails.

Give something away

. Entice readers to subscribe to your list by offering something of value.

Promote your opt-in form on social media

. Add an opt-in form to your Facebook page. And leave an opt-in link on social media, because this will make it more accessible to anyone passing by your content.
Find out what kind of content they want you to create, and what kind of content they wish you would stop creating.
To encourage participation, turn your survey into a contest, and give something away to the them, because people love to get free stuff AND post their opinions.
Wait…Even The President Saw My Post?
Wow. That was unexpected (However, not impossible)
One of your posts takes off. It reaches everyone, even my dog saw it.
And, as a result, your blog receives a nice increase in traffic. But how can going viral be made possible for you?
Share uber popular content. If you want a post to go viral, it must be worthy.

Be visually pleasing

. Use stunning, shareable images in your posts.
Use an offer-teasing headline.

Make it easy to skim

. People read only 28% of blog content. Make your content easy to skim, and you greatly increase the chances it could go viral.

Create list posts

. According to a recent content marketing case study by Backlinko and BuzzSumo, list posts get an average of 218% more shares than "how to" posts.
Ok, so you have a viral post, make sure to give your readers something to do afterwards. Give them an irresistible offer to take advantage of, for example.
Hitting Your First 1,000 Email Subscribers
Wow! I think you're gaining traction.
This could be a good time to dramatically increase the quality of your content, because if your subscribers trust you with their email, don't underdeliver. This is critical.
Think about having 1000 people sitting in front of you. Imagine them all leaning on the edge of their seats, because they want to hear what your going to say. I imagine it should be quite important. Give them a tip, or a solution, or a tool to use right away, because people love free stuff.
Build that trust.
And trust is worth a few dollars. Or a few thousand. However, it can be much higher than that,
Now here's hoe your going to keep them there, and attract more like them.
Have a dedicated landing page

. You should have at least one page focused on one thing and one thing only — getting people to sign up.
Say yes to pop-ups. Yes, some people find them annoying. But they work.

Harness the power of webinars

. They create a sense of urgency, but without being "salesy." Plus, you can run one even if you have a limited budget.

Do more guest blogging

. In case you haven't yet picked up on the theme: strategic guest blogging is a solid strategy for gaining subscribers. Gaining traffic? Not so much. But gaining subscribers interested in your blog's topic? Absolutely.
Monetizing Blogs is a lot of fun. You can do it with Affiliate marketing, selling services or digital products. I'll make a separate Blog to map it all out for you.
Reaching 1,000 Visitors a Day
When you reach 1,000 daily visitors, welcome to the next level. A level not shard by many Bloggers, by the way.
Another sign that your contnt is being shared and appreciated…is when you see a dramatic upswing is subscribers. Which translates to more customers and more revenue. Which in turn would make collaborations easier and easier.
It's not a 3 step process, more of a 4 step process.
Social media strategy

. What gains traction on Pinterest won't necessarily gain traction on Twitter, right? When promoting, always be mindful of the platform you're using and adapt accordingly.

Become a SlideShare master

. For many bloggers, SlideShare is an enigma. Unfortunate, because you can easily repurpose content with SlideShare and bring in thousands of new readers.

Think outside the box

. Communities like Triberr and websites like Quora offer bloggers additional avenues for driving traffic to their sites.

SEO is serious

. Ranking for keywords and optimizing your blog for Google are a must to take your traffic to the next level.
Resist the urge to publish more often. Even though you receive traffic bumps on the days you publish, your time will be better spent on promotion. A blogging milestone means it's time to go to the next level.
If anything, scale back on your blogging and focus even more time on promotion.
For example: targeted advertising. Facebook, Twitter, LinkedIn, and others offer bloggers the ability to advertise and bring in additional traffic to their sites.
Welcoming Visitors By Tens Of Thousands…
When you reach 100,000 visitors in a month, you've reached a level of success most can only dream of.
At this level, practically anything you try can be lucrative.How to Boost Blog Traffic
Pay to extend your social media reach. Quuu Promote lets you get tweets and shares from real people with real followers.
Dedicate yourself. Mastering traffic generation takes time.
Start accepting guest posts. Neil Patel grew the KISSmetrics blog to over 400,000 readers a month by publishing content that mainly came from guests.
Use split testing to optimize conversions. At this level of traffic, even small tweaks can make a big difference.
Try new delivery channels. Launching a podcast allows you to reach a different audience than the one on your blog. So, too, can the creation of YouTube videos and SlideShare
As Jon Morrow likes to say: 10,000 subscribers is the "magic number."
With 10,000 subscribers, publishers beat down your door to give you a book deal.
And 10,000 subscribers can make a full-time living as a coach or consultant.
With 10,000 subscribers, you can easily sell a course you have created.
In short, earning a six-figure income from your blog is entirely realistic when you have 10,000 subscribers.
It's arguably the most important blogging milestone.
It's Time To Allocate Your Time Differently…
Now that you're popular beyond belief, it's time to make bigger moves. Maybe by this time, you have hired additional writers who can take the load off of you.
When you have the exposure that you do, it's important to leverage that in order to grow more.
You could reach out to A-list Bloggers
Or continue to promote on social media. Try a new platform!
Maybe you could start a podcast.
How about some advanced Affiliate marketing?
The point is, you now have a solid list of action steps t make your Blog explode. Which Blogging milestone are you at?
If you are still confused on how to rank, reach out to our friendly, capable team of SEO experts.
We'll get you sorted out. Until next time.
Dakota Ryder @ RankBrew