So let's imagine that you know how people behave on Blogs…By loking at Blogging stats
Let's go as far as to say that you easily know your way around analytics...because who hasn't figured out the importance of data yet?
Maybe you even have massive success in your niche already. I'm not sure.
But how would you feel if your awareness level increased? To the point where you were no longer only an expert in your niche, but you had extra data on a lot more?
What if you had a more focused view? In addition, what if you had insider knowledge?
If you're running your own blog, it's important to be in the loop with the latest trends so that you're not missing out on any opportunities to increase your traffic or revenue.
Let's dive right into the deep end of reader data
We hope these blogging stats give you some insight and help you make healthy decisions for your blog's future, because decisions made involving your business are paramount.
General Statistics
Each month, approximately 409 million people view more than 20 billion pages.
For you this means that the amount of overall Blog traffic is increasing. And clearly there's no shortage in sight. Take what's yours, and get paid.
There are about 70 million posts being published each month by WordPress users.
That means that WordPress is trusted by people from all around the world. I use it, and 70 million people use it. Do you?
77 million new blog comments are generated by readers each month.
Have you thought about the sheer amount of feedback that represents? In short, people really like to voice their opinion. It's important that you tap into this resource, and know what people are feeling.
71% of WordPress sites are written in English.
If your curious which language to use, English is widely adopted and it would be worth your consideration.
The average blog post takes 3.5 hours to write.
Don't feel bad if it take s a serious investment of time to create something that will drive traffic, steadily over time. And if it takes longer, you're doing a thorough job…or you need practice. Monitor your results.
Bloggers who write articles of 2,000+ words are far more likely to have strong results. Blogging is all about information.
Why should you use 2000+ words? Because it's recognized by Google as a milestone amount of content to express enough about a subject. Sat too little, and the perception of value changes in Google's opinion.
46% of bloggers edit their own work, while 54% have editors have, or at least shown their work to someone else to review.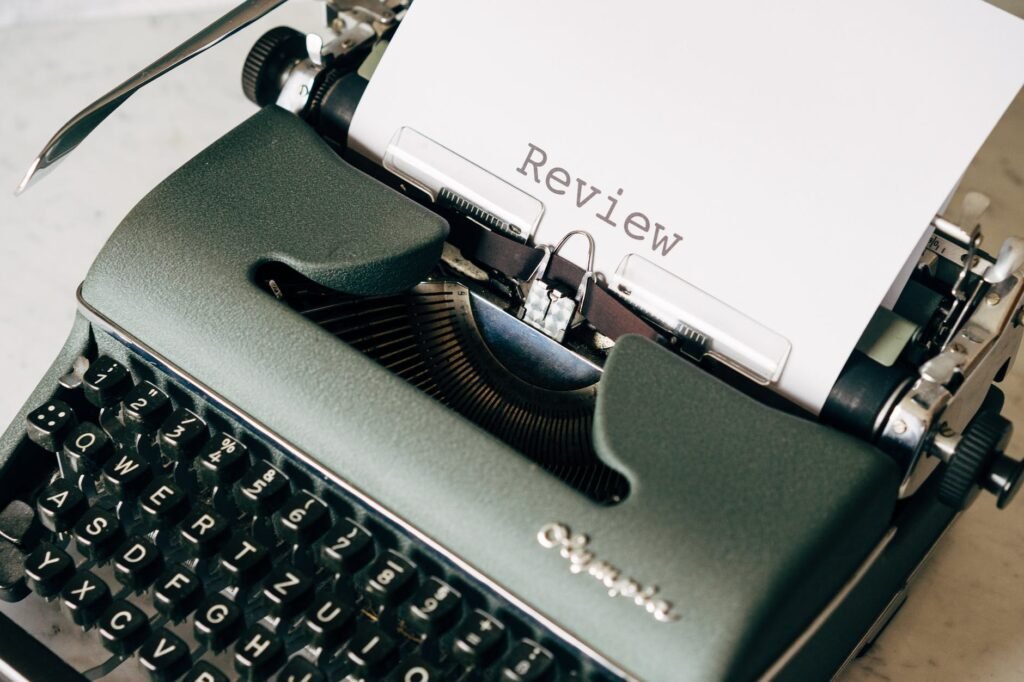 You're not alone if you like to give your own work a once-over. Or many reviews to ensure quality. After all, it's your creation, tune it how you want.
43% of people admit to skimming blog posts. That means everyone is busy.
Have you ever tried to read fast to see if there's anything of value? It's normal, as somewhat selfish beings, we look for our immediate benefit. So if you're writing, make sure skimming shows them a good part of your message.
The "how-to" headline—a close cousin to the listicle—is the third most popular headline preference at around 17%.
Why do you think "How to" is so important? Is it because it's easier to watch a guide rather than collect all the info? We've all been there before, Siri, how do I tie a tie? 673,000 people need to know. It's clearly important.
36% of readers prefer list-based headlines.
This gives your readers a step by step call to action in the form of a list. People are very lazy, amd want everything delivered, organized and collected, with no effort to themselves. So, make it easy for them.
77% of internet users read blogs…
After all, that's 77% of 4.7 billion. So when you know how to get visible, there's a lot of room for exposure. In addition to that, it's a lot of competition for eyeballs.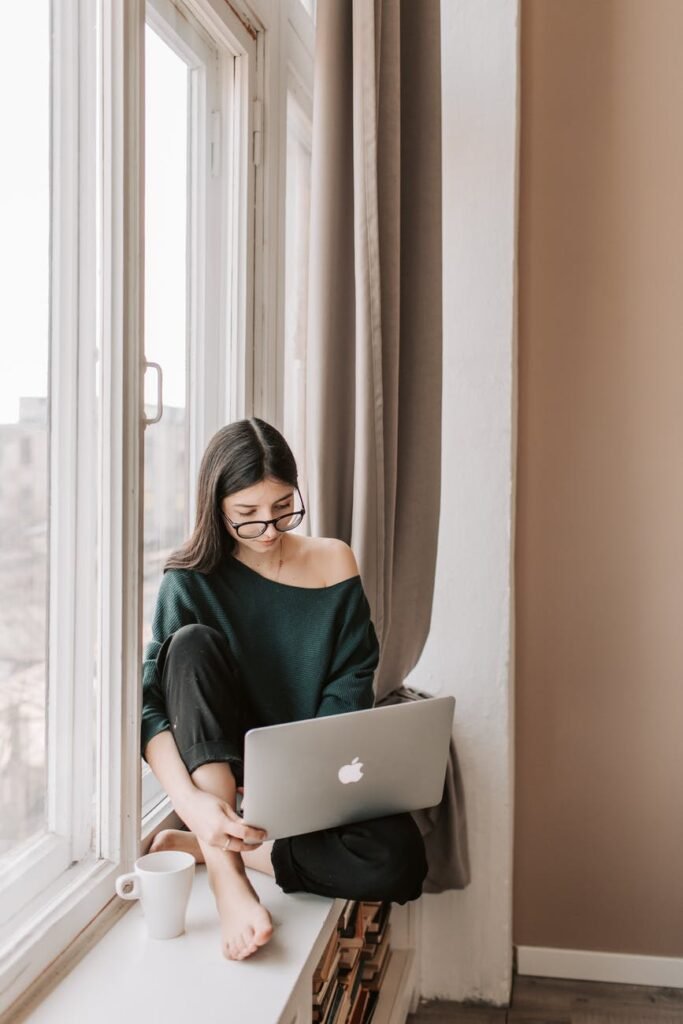 Internet users in the US spend 3X more time on blogs than they do on email.
It seems that Blogs are the go-to for quick reliable information. So if you dont have a Blog, I ask why not? Make one today.
Companies who blog get 97% more links to their websites.
97%….Is that a large percentage? That means it's necessary to have a Blog these days. You better hurry.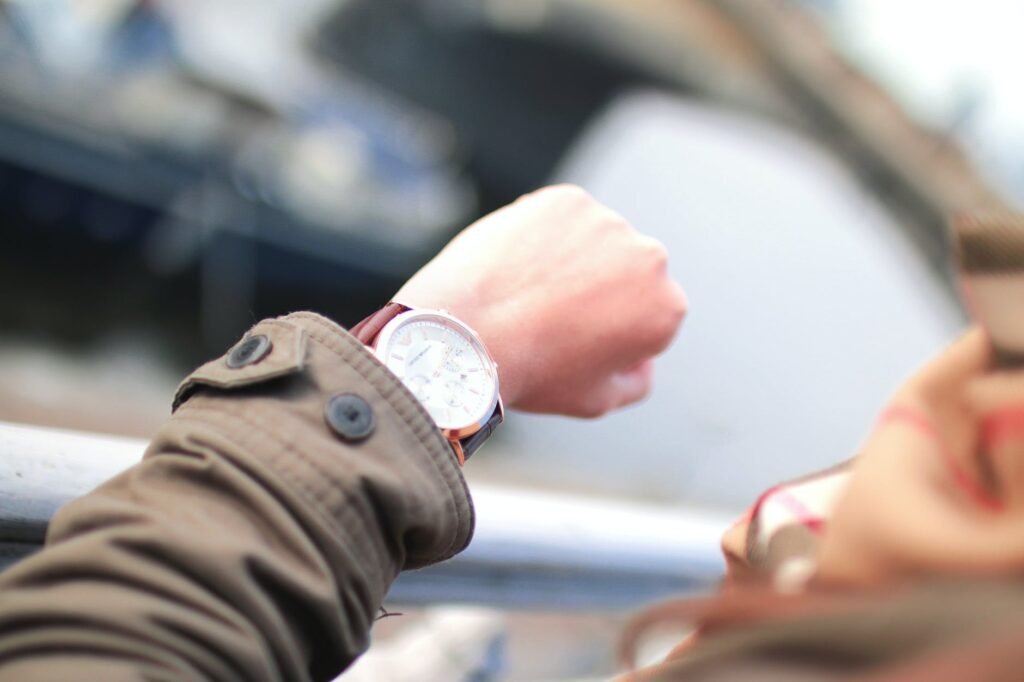 Blogs have been rated as the 5th most trustworthy source for gathering online information.
I'm not sure what the number one source is, but don't ignore anything in the top 5. Do you feel the pressure to build a Blog yet? Go ahead, create a wealth of information for your readers. Let them know why they should stick with you.
Websites that also have a blog are shown to have 434% more indexed pages.
What does that mean? It means Goggle can organize your content into an appropriate place over 4 times easier. Meaning it knows where you belong.
66% of Bloggers today are publishing a few times per month, rather than a few times per week back in 2014.
I don't know what's happening here, but consistency has always been crucial. A couple times per month is scarce enough to forget easily.
SEO Facts
Only 38% of bloggers are updating older articles.
Imagine buying a vehicle, and completing zero maintenance tasks. Things get outdated. You know how it is. So what are you doing to upgrade your content? Just think of your Blog as a well oiled machine, and for it to produce revenue and results for yourself and viewers, it must be looked after.
Titles and headlines with 6-13 words attract the highest amount of traffic.
Keep it short. Keep it relevant. Show then the immediate benefit of paying attention, in as few words as possible.
72% of online marketers describe content creation as their most effective SEO tactic.
Well, that's a lot of marketers. You should take their word for it.
Traffic Info
Businesses who Blog experience twice as much email traffic as those who chose not to.
So, if you make sure to keep up with free resource sharing within your Blog, your audience clearly likes it twice as much.
The presence of a hyphen or colon in your headline increased click-through rates by 9%.

There's something about a colon that for me, symbolizes a complete subject is proceeding. Or something highly specific.
Making your headline 6-8 words can increase your click-through rate by 21%
Keep it simple, we don't want to overwhelm the homer simpsons of the world.
Over 50% of Bloggers report that it has gotten harder to get traffic on facebook over the last 2 years.
The demand for quality content-related stuff on the internet is as high as it's ever been. Google isn't purposely making it harder, they're making searching better. So join the wave, don't fight it.
Over the past year, there has been a 93% increase in blogs using promotional techniques to get more traffic. This includes paid ads.
Does that mean all free methods of organic growth are gone? Not by any means, there's always rock solid SEO techniques. But if you want to make sure you are seen, you need ads. In addition, they can pinpoint certain demographics.
Guest Blogging Facts
60% of blogs write 1-5 guest posts per month.
Smart Bloggers know that others peoples audience's are great places to show off your content to. So make sure to find a Blogger like you who is slightly lower on the totem pole. This will increase your chances.
3% of blogs write over 100 guest posts per month.
They say only the top 3% succeed financially. Is there a correlation? Even if there isn't, you need to be at least in the top 10%
62.96% of readers perceive blogs with multiple authors to be more credible.
That means you need the squad for this one, round up your favorite writers and get them contributing. Not this the old days, but we still have Zoom for extra connection.
Travel Blogging Stats
59% of travel bloggers run more than one travel blog.
Could you handle multiple Blogs? Would you outsource the work after a while? When your going in the right direction, you will make more progress. What direction are you going in?
Over 80% of travel planning is done through the internet and is growing.
If you we're famous enough as a travel influencer…you could partner with famous locations and destinations for huge affiliate returns. Add popular influencer support to your personal Blogging stats.
33% of US travelers use travel blogs for travel advice.
Blogs are becoming the authority on information gathering. Is your Blog authoritative? Is it helpful enough to give people a hand when they need to learn something?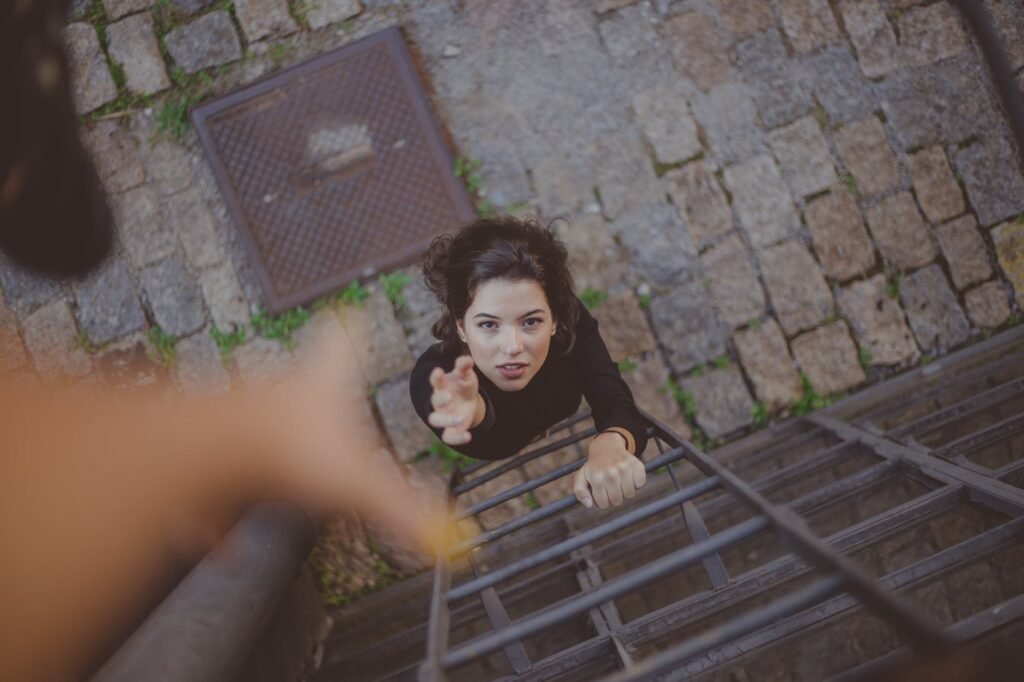 The majority of travel blogs are between 1-4 years old.
I can see why travel Blogs would be exploding right now. The idea of freedom and travelling is even more powerful than it used to be. So if you have old travel pics and a story, maybe you're sitting on a goldmine…
Most travel blogs use publication and sponsored posts as one of the main income sources.
Perhaps the story of world travellers inspire others to suit up and buy equipment to live the same life. So, most of their money is made with sponsored ads.
The average travel blogger will charge an average of $200 per sponsored post.
Is that a lot? Well, I said it was average. You're not average right? So go out there and charge more, if you bring value to them in the first place.
94% of travel blogs sell advertising.
That tells me one thing…
That there is very consistent traffic to travel Blogs, which means they're very popular, and drive people there consistently.
Blogging Growth Stats
The number of bloggers in the USA is expected to grow to 31.7 million in 2020.
That means strong competition. So with 2021 in front of you, how urgent is it to start your Blog for thousands to see? Quite dire, to be honest. If your new to creating blogs, it's ok. RankBrew has resources for you.
There are more than 500 million blogs that exist in 2019.
I did the rough math on the calculator. 500 million Blogs divided by 30 million Bloggers and it equals roughly 17. So that way give you a solid idea as to how many Blogs posts you should have already.
WordPress has about 60 million blogs.
I'm quite surprised that only about 10% of Blogs worldwide are using WordPress. It's so easy to use and well organized.
The average blog post is 1151 words, that's a 42% increase in the last 5 years.
If you're going to make a Blog post, make it at least 2000 words. Even 5000 words is ok. Just make sure all the words are needed, and effective. Blogging stats have a way of shaping what you do and which decisions you make.
Social Media Blogging Statistics
66% of marketers reported using blogs in their social media content in 2017.
If you're not sharing your Blogs on Facebook or Instagram, you're leaving a lot of money on the table. It's considered a sign of weakness if you don't have a strong social media presence. Have you bought something online that you didn't see on social media somehow? Think about this one.
59% of people will share an article without reading it first, or ever.
Human psychology will tell us how as people who crave attention, we will share with others, to promote our own perceived value. So if content is powerful enough, it will be shared many time over. Check your analytics to find out what's working.
LinkedIn is the most effective social media platform for delivering content and securing audience engagement.
Do you have a professional Linkedin account set up? If you don't, consider joining the social media that is built around business owners and strategists. I myself have made tens of thousands of dollars by connecting with the right people on Linkedin.
95.9% of bloggers promote their blog posts via social media.
Are you seeing a trend? Where everything gets shared and connected? It's no small thing to make sure everyone knows who you are and what you do, even with advanced tools.
Tumblr had 456.1 million blog accounts as of January 2019.
I don't really use Tumblr, but as a rock solid picture sharing platform, I'm sure you could drum up some activity there as well…
69% of bloggers say they use social share buttons.
Buttons are good to have because they show the reader the end result. If the post was about whiter teeth, you may have a button that says "Claim your best smile today"
Blogging With Visuals and Videos Stats
If you're not using images, your not telling a story with enough meat on it's bones. Pictures make us feel emotions, even connected with others. So if you're using video, it's even more powerful.
71% of bloggers report using visuals as part of their marketing strategy.
It seems that almost everyone has figured out this one fact. Media is king just beside quality of content. But what is quality without media? See what I mean?
Using photos of real people instead of stock photos can result in a 35% conversion increase.
Simply because Google recognizes how you are different and original. It assists your SEO score. See how useful Blogging stats are?
19% of bloggers are now including video in their typical posts.
Get access to more attention earlier, by taking advantage of that 80% of dead space. Yeah, that means that you have an opportunity to get your foot in the door, to this video-rich party taking place.
45% of bloggers who add audio to their posts such as podcast see better results.
You know why audio is beautiful? You can multitask while playing it. So if you play audios from someones Blog, while reading their content s well…you're going to retain way more in the long run.
Video content is 50 times more likely to drive organic search traffic than plain text.
So, are you filling your content with video yet? 50x almost sounds like a joke, and to be honest it's way higher that I last heard. So in short, video is on the rocket ship to the moon already. Get tickets to the interstellar before it's too late.
32% of marketers say visual images are the most important form of content for their businesses.
I'd say video is. But who are we to argue with numbers? In addition to images involvement, another fact is that original pics perform better with your SEO score. Why? It's original, and Google likes that.
Blogging Stats for Marketers
Marketers who prioritize blogging are 13x more likely to have a positive ROI on their efforts.
"But my customers are my priority!" Trust me I know they are, so make sure to give them what they want to keep coming back.
61% of the most effective B2B content marketers meet with their content team daily or weekly.
We live in a new world of remote teams and Zoom calls. So? You still need to see your team twice a week to settle any concerns they have, and work out any bugs they've noticed. Don't forget your team.
64% of B2B marketers outsource blog copywriting.
Thats a massive pool of customers in the B2B space. How many tens of billions have been paid to freelance writers? I'm sorry I dont know. But what's more important is that you are getting a share of that pie this year.
Have a good idea for an automation software? They need you at the top of the freelancer game…
57% of marketers say they've gained customers specifically through blogging.
57%….that's not a lot of Bloggers is it? Well, if you know how many Bloggers exist worldwide, you may disagree. It's important to know Blogging stats foe future decisions.
Top? Wow. So now you know exactly why I'm bringing a lot of Blog content to you in the future. And we have a youtube channel also in the works, so keep an eye open for that.
B2B marketers who have blogs get 67% more leads than those who don't.
Do you need more clients? Then start a Blog and start impressing them today. Start handing them solutions to their problems. KNow what they need, and deliver it.
Why would anyone want re-used content? That's like asking why would anyone want a pre-owned car that recently had all of its parts updated and oiled up. Just because the post has made an appearance before, doesn't mean that you can bring part of it back to keep it alive for a long time.
Don't struggle. Instead just follow this Blog and learn how to take the struggle out of Blogging.
Conclusion
You now have a far deeper understanding of Blogging and what makes it wheels run smoothest in your business. But of course even after all of these facts, you can still have questions about what to do next.
After all, Blogging stats are just a way to show you the bigger picture overall.
It all depends if you have a Blog already. If you dont have a Blog, make sure to check my step-by-step guide on how to build a successful one.
And if you're just worried about SEO and other content marketing services, just reach out to the Rankbrew team and we'll get you sorted.
We dont take too many customers because we put more effort into the work and personal relationships between us and yourself.
Want more Blogging stats? Leave a comment and let me know.
Until next time friend.