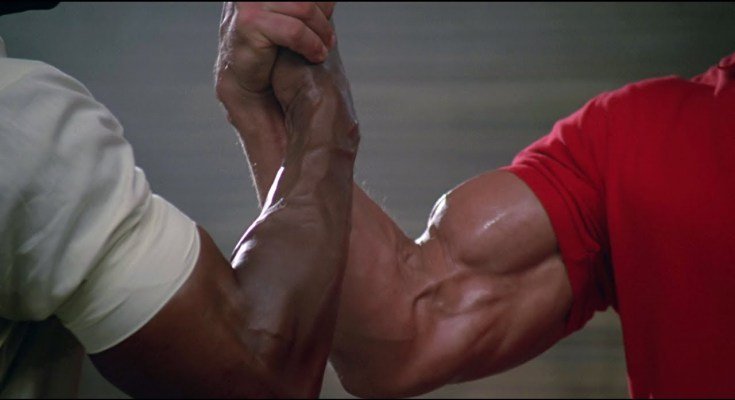 Do you want rock solid client relationships?
Building strong client relationships isn't rocket science. But it's not something everyone understands either…
If you found yourself here, you probably have clients, or maybe you need clients.
I've got you covered.
Allow me to simplify this into a dozen words or less for you.
Good communication. Frequent and concise.

Offer value up front. Improve their experience.
I make it sound easy, but there is some reasonable work involved
This guide is here to make this second nature to you. this is what you'll gain today.
Learn to express the exact purpose of a meeting/conversation.

Build up your value to the client.

Build trust by getting to know their needs.

Learn to meet deadlines faster.

Build an environment for success.

Have a system of customer service in place

Recommend more of your services.
Let's jump in.
1.
Express Expectations For You And Your Client
s
Would you agree that it would be important to know exactly what result your client expects? What's the alternative? Not knowing what they need, so delivering something else.
That's not a good strategy to follow. Instead, make sure to probe deeply, and know for absolute certain what they need.
You can ask questions like this.
"And what was the reason we booked a call for today"
"What do you hope to achieve today?"
"What could I do, to bring even more value to you today?"
By asking questions like this, you will force your clients to open up and tell you what's on their mind. This will include the reason why they do what they do.
It's alright to ask personal questions, I encourage it. When you do this, you put people in a position where they must decide if they trust you enough to answer. If they answer openly, you have succeeded at providing a safe environment of trust.
And trust goes a long way. In my personal experience, it has made people give me extra project bonuses, 3 months of payments, free items mailed to me, and even invitations to clients homes.
So, if you have any doubt about what trust can do for your business, feel free to give it a try and see how effective it is when building relationships that last.
2. Call Your Clients Personal Phone
What's more personal than receiving a phone call? It means that it is coming from someone who you decided you trust. It's a symbol of connectivity. And if you do it right (tone of voice, quality of words) it can open up brand new doors into new areas.
Maybe you are not great at sending emails yet. That's totally fine, because what is more personal than a voice-to-voice connection. So make that strong advancement towards rock solid client trust today,
Building up your value to the client means you will need to prove you care, and prove your authenticity at all times. If you don't do this, you may find yourself losing ground with them.
If you find yourself slowing down on the trust train, fear not. I'm going to make sure you have enough ways to connect properly with your clients.
Return to their needs, and see if you can make a difference by participating in the solution of it. Make sure to say your cleints name while on a call with them.
This lets them know that they are the centre of attention, because science proves if we are not included, we are not interested.
Want to build even extra credibility and authenticity? Use Zoom. The video calling connection software. Did you know that video is 14x more engaging than any other type of content?
So use Zoom and stay safe, and connected with all of your clients. Face-to-face.
Social distancing level Pro.

3. Position Yourself Highly, By Identifying Your Clients Needs
It starts with a question, and it usually ends with a long story, that makes your client slightly emotional. They will have strong reasons as to why they are doing what they are doing, and where they want to be.
Think about it for a second: would you exchange money with someone who knew nothing about you? Sure, maybe at Starbucks for muffins and coffee…
But we're talking about creating relationships that cultivate a lot of trust, and involve large sums of money being transferred, in exchange for quality services. So your clients need to trust you, because if they don't, you may not get repeat work.
So create value, and communicate a lot.
Check out what Kat Ambrose said.
"The moment I realized that I needed to be more than just someone who could write blog posts for my clients was the moment I started seeing a difference in retaining them [clients]."
How are you going to get better results? Get to know your clients. Know why they want specific results. Know what they need better than they do. And lastly, feel what they feel, have some empathy and understand them.
Go through their website thoroughly. Don't forget to check their LinkedIn, Facebook, and other social media accounts to understand their goals.
All this research will prove handy in understanding what the client's goals are and how you can go above and beyond to help reach them.
How can you go above and beyond? Ask them what they hope to achieve after the first project. Make sure you know their long term goals.
4. Give Some Paid Advice For "Free"
The idea is to increase the value you provide to improve your client's experience with you. Improve their perception of you by adding to them, adding to their team, and adding to their overall feeling of you and your business.
Make sure to build up a solid stream of free information that will also position you as an expert. By offering consistent improvements to them, they will not be able to help but wonder what else you have to offer.
Do you see a simple way that they could immediately solve something? Or make more profit? Tell them. Offer a friendly piece of advice, and multiply the value of it by adding an extra bonus for example.
Ask yourself what you could do to make their lives easier, at minimal expense or effort to you. The chances are, if you know what you talking about, you will have a good nugget of advice for them ready to fire off.
Usually, if you are a professional you will have tips and tricks, no matter how small. And this can go a long way for you.
Tell them that it's a free session, and that you value their relationship. Let them know that some surprises and bonuses arise while working with you.
5. Meet Deadlines Sooner Than Ever
Large amounts of trust come with project deadlines. And when you accept a deadline, make sure you meet it. Have you ever missed a deadline?
Maybe something valuable slipped through your fingers, because you missed the deadline. The goal of you reading this article today, is to prevent you from missing any more deadlines, plus many other benefits.
By proving your reliability, you prove a lot of other things as well. And by achieving this, you may just warm up your clients enough for them to give you more work.
So meet deadlines, and get more work. The goal is to build long term relationships with your clients, to build further stepping stones into larger products.
You won't build trust overnight, but this is how you build a strong foundation, over time.
So how else can you build trust? Remember what they say. When you remember a small detail of their life that means a lot to them, you will make a rock solid connection with them. This is because it proves you care.
6.
Smooth Out Your Process
Are there areas of your process where your clients ask similar questions? In addition, have you tried going through your own process thoroughly enough to feel what your client experience feels like? This is important, because, if you dont know how the system works, you cannot fix it can you?
How would your clients feel if their questions were considered in advance?
The power of knowing their needs fully, and managing all of their concerns is your top priority. So if you areas that can be improved, you should invest a fair amount of time, money, and effort into ironing out all of the issues your clients may experience.
Your clients will deeply appreciate this level of attention paid to their needs.
Think about when you get a coffee and the barista makes sure that you have a sleeve to protect your hand. That's a small way of knowing what your client needs in advance. Don't let them ask for it, provide it first.
This is what will separate you as a service provider, because it proves you can think like them and provide better value than others.
7. Provide Clear Steps To Follow
If your client wants to move forward, you need to know the next step of your process right away. This will position you as a master of solutions, because it proves that you have thought it through all the way through to the end, as well as having a fast-tracked solution planned to serve their needs.
You want your client to feel emotionally safe trusting you with deadlines and resources that they have entrusted in you. However, dont get too emotionally involved, because that could take you backwards after making so much progress already. I hope you are taking notes here, because I want you to feel immense confidence moving towards building rock-solid client relationships.
Maybe your client doesn't know what they need, and they just know what they want to disappear. For example, maybe they just want their SEO problems to disappear.
Or maybe they just need their team to stop closing low amounts of sales. Be sure you can recognize their issues, and connect them appropriately with your solution. Once you do this, you will build massive trust within them, and you will gain a lot credibility for knowing which services are actually worth attention.
In addition, to providing clear steps, make sure to make those steps easy to understand and easy for you to explain. When done correctly, you will be receiving referral work, written testimonials, and way more benefits.
Now after all of this, you may still have some questions, because as they say it's easier said then done, and because of this…I am prepared to answer your questions in the comments section below.
about how to begin from absolute zero. In addition you may be want to know exactly where to even find these clients, before you can practice creating strong bonds with other professionals.
And if you do have any questions, I encourage you to ask them and leave comments, because I love to start new conversations all the time. And if you want to experience the full power of the Rankbrew team, make sure to inquire with us today.
Have a question for me directly? About writing or business strategy? Feel free to reach out to me.
Until next time.