Ready to destroy the competition? Here's the tools you'll be needing…
Once you have these tools, you will have the sought-after success and capacity of top performing Bloggers and content marketers.
There's probably over 1 million marketing tools available to you…and because that's simply far too many…
But you need a small list of the best ones with the most ROI…
That's why I made this post, to clarify any questions related to quality that you may have.
You need quality software and abundant resources in today's world, and I'll show you the way. In addition , I'll give you my persona opinion of these Marketing tools.
Follow me…Let's get started…
BuzzSumo – The Marketing Tools To Know What's Killin" It.
What is BuzzSumo? It's a place where you can find the top trending social media posts. How is this useful? Imagine if you knew which ads posts were creating the most engagement, and you could tailor your own posts to be better than those ones…
It's a way to know what your target audience is interested in, so you understand them better. Having the right marketing tools make a huge difference.

Here's what BuzzSumo is here to do, more in depth.

Accept the 7 day free trail and see what it can do for you too. And it's not expensive even after that. For $100/month you can know what the pro's know. And if you need more options, the price adjusts to up to $500/month.
Discounts are available for annual payment, if you prefer that. For example, if you're willing to commit to the annual payment, you may receive 25% off…
I like to know what's working best, and I trust BuzzSumo. Because without the right tools, how can you complete the job. Imagine if you had just ONE nail….and you were given the entire day to pound that nail into the wooden stump…
Why all day? Because you weren't given a hammer.. .you didn't have the right tool…
So use the tool that gets you access to comments and trends with top tier data at your fingertips. This will bring you faster success, so make sure to have all the marketing tools.
This powerful tool supports every stage of content strategy, from initial research of niche and tribe; getting content ideas and headline inspiration for your posts; and keeping track of the trends and activity of the key players in any niche.
You want a free tool equivalent of the previous suggestion right? Check this one out. Because we all run low on original ideas and experience a little bit of writers block sometimes. Make sure that doesn't happen…
HubSpot's Blog Ideas Generator is a free tool. Don't know how to create a Blog?
You can get 5 blog ideas without an account, but to get more (up to 250) you'll need to sign up. See how Marketing tools can be of massive assistance?
Search a single word, or a series of words. It's all up to you. And if you make an account, you can get 250 ideas at once, rather than only 5.
Find new topics, headlines, and in gerenal…be inspired.
Ahrefs – Marketing Tools To Cover All Your Bases
Do you have a use for 3 free SEO tools? What about a leg up on the competition? It all starts by knowing your enemy. And when you get this behind-the-scenes look…everything can change.
Ahrefs delivers 3 powerful SEO research tools in one interface, helping you understand how your competitors are gaining high rankings — and what you need to do to outrank them. In addition, you can see what your competition is up to.
Access the trial for $1 per day. Or $7 for one week. It's up to you. You get a discount of 2 months free for annual payment, if you so choose to.
Another useful feature is the ability to see which snippets are owned by your competitors. You can see which pages bring the most search engine traffic, which have the most backlinks and social shares, and which websites link to the target site.
See the exact keywords for which your competitors rank in organic search. Analyze the extent and quality of their backlinks. Then use the information to do better, because who doesn't want better results?
Evernote – The Marketing Tools To Keep Track Of It All
Take notes, track ideas, and manage information easily. Never be disorganized again. Experience rich features worry free, because multiple devices are supported here. Marketing tools allow you to get highly specific.
The basic plan is FREE. And the business plan loaded with even more features is not even expensive…
Here's what you can do with Evernote. Whether you need to create notes, checklists, clips from the internet, voice memos, PDF's, and other options…
And it can do something quite interesting…If you happen to write a note in cursive, Evernote will recognize it and transcribe it for you. Put everything in one place, and organize it nicely. In addition, it's incredibly easy to use and operate.
Grammarly – Marketing Tools To Correct Your Work (And posts)
Grammarly is a powerful and feature-rich grammar checker that helps you keep your writing free of spelling, grammar, and punctuation mistakes. Because we all make little grammatical mistakes…
And once you have the tech to sort all of that out, you will be well on your way to creating quality content.

Have you ever made some spelling mistakes? This is what you can use to make sure these silly mistakes are a thing of the past. Whether you are a beginner or a pro, you can benefit from these top notch corrections.
The best part is you can get it for free. And if you really want some advanced features, you can pay $12 per month, for super advanced, in-depth writing feedback. Here's a visual for you. Because visuals are required, and they really help paint the picture.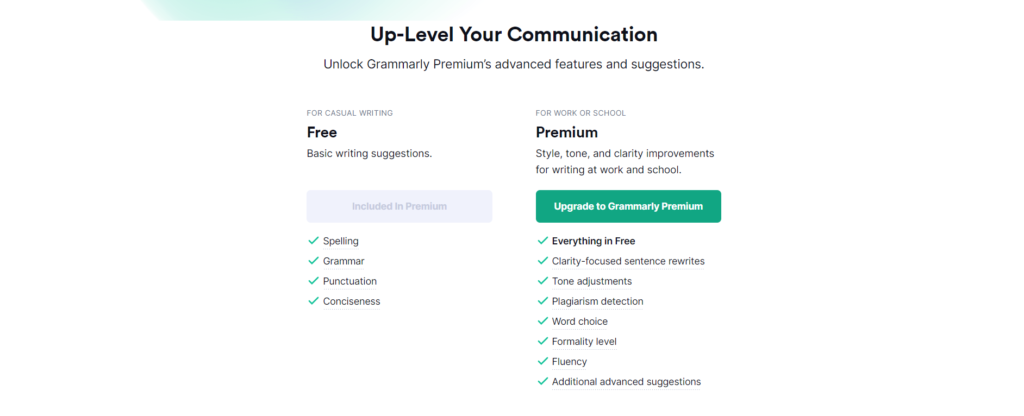 It's as easy to use as they come, and it's fully customizable as well. So get creating. Marketing tools make content creation very easy.
In addition, it is extremely versatile. Here's something you may not have known…Grammarly will correct your social media posts. But that's not all, it will even operate within Google chrome to keep your grammar safe there as well.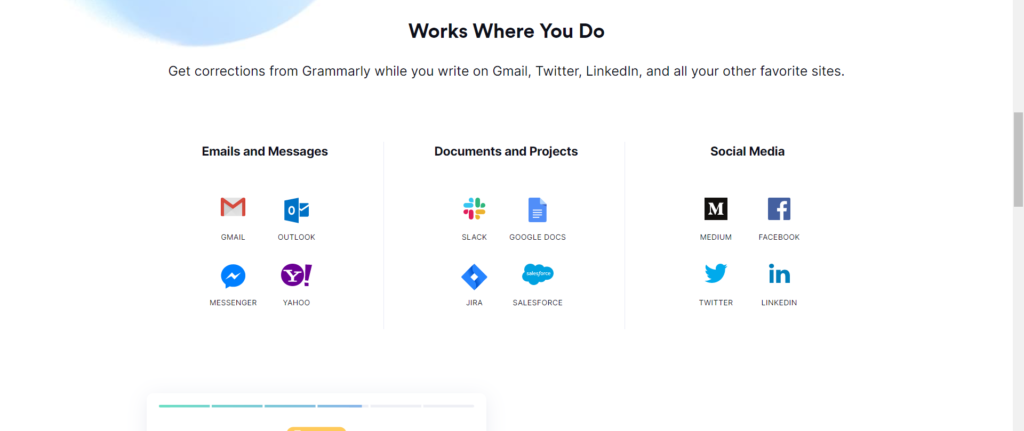 The free version picks up typos and basic grammatical errors. Grammarly Premium scans for good sentence structure, writing tone, plagiarism, and more. Because you don't want to create content that doesn't look fully professional.
As a content marketer, the last thing you want is spelling, grammar, and punctuation mistakes in your writing. This customizable and versatile grammar checker helps you eliminate them.

How cool is that? No more wondering if your headline is any good…
Quick and simple to use, the free headline analyzer from CoSchedule helps you write effective headlines for your post. In addition, did you know that 80% of your work is done once the headline is complete?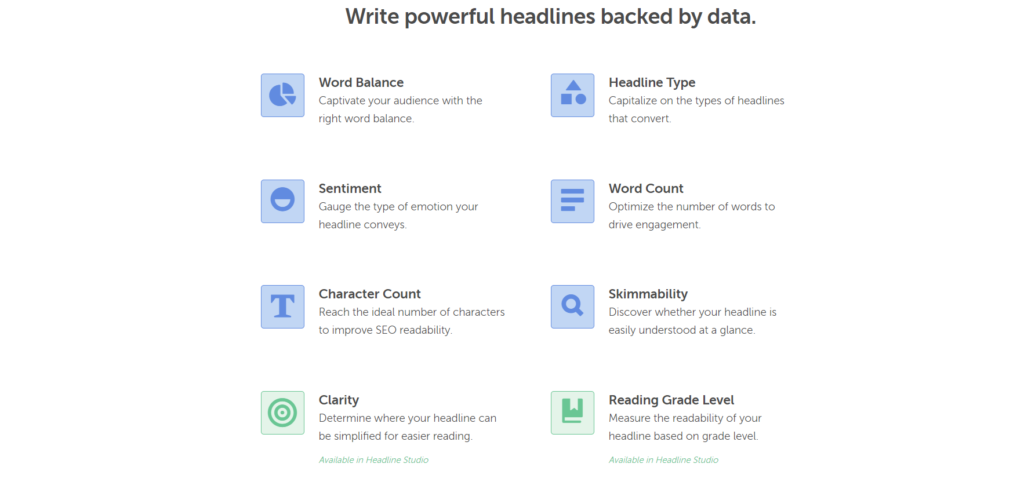 Free to use, in exchange for contact details. And that's a lot of features.
Gives your headline a percentage score based on analysis of the overall structure, grammar, and readability. In addition, it provides suggestions, as well as length analysis.
Craft headlines that'll receive more clicks with this in-depth headline analyzer. You'll also see a preview of how your headline will look in Google search results and email subject lines.

Sure, there's Pixabay.
But I feel like the quality, and appeal of the free photos is far better. These photos are of a high quality and resolution, as you can see here.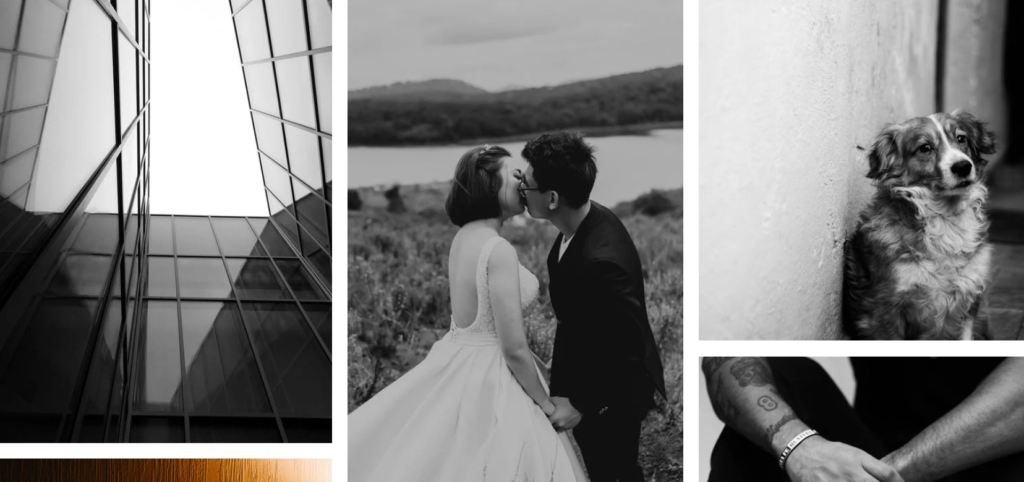 Here's some more to check out…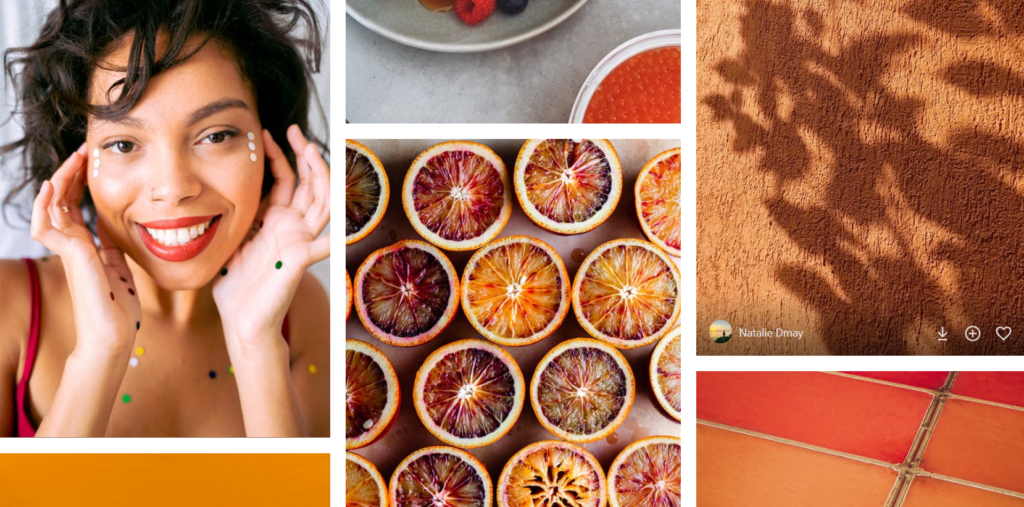 It's time to stand out and make a real impression. Ans visuals are the way to do that. Marketing tools have been designed to get you massive exposure.
Make your post stand out with images from Pexels' huge resource of hi-res photos and videos that you can use anywhere, for free. For personal and commercial use.
One of my favorite features is to download without an account. But if you make an account, you can like images or connect with the photographers. It's pretty cool.
Find the perfect image (or video) for any piece of content with Pexels. Or, if you need something more on the artsy side, try Unsplash. Both sites offer thousands of hi-res, free stock photos for both commercial and personal use.
Still not satisfied? Here's some more free resources for you.
No design experience? No problem. Create eye-catching infographics, social media graphics, flyers, posters, and more with Piktochart. It's your all in one visual content maker.

Here's the easy to navigate menu to make all of your infographic needs. If you want to pay nothing, you'll have some limited use, but for all the bonus features, you're only looking at $25.
And dont worry if you have no experience doing this…there are literally hundreds of pre-made templates to make sure you hit the ground running. In addition, you can change colors and fonts to fit your brand or style.
Tell your story visually with Piktochart.
Try Canva free for 30 days. I'm sure you'll be happy to have this powerhouse in your arsenal…
Because marketing tools allow you to create everything from the ground up, you can see how you have full control and full support.
But if you wan to pay for the top features and benefits, check out their plans.
This one is quite widely known. It's reputation proceeds itself. But if you have never heard of it, I'll tell you all you need to know right now.
But are you ready to create stunning "Image with text"? Are you happy to make brilliant banners for social media? Not only this, but you have access to drag and drop ease-of-use. You can also share media seamlessly to your social media platforms
Here's what Alex Dawson says…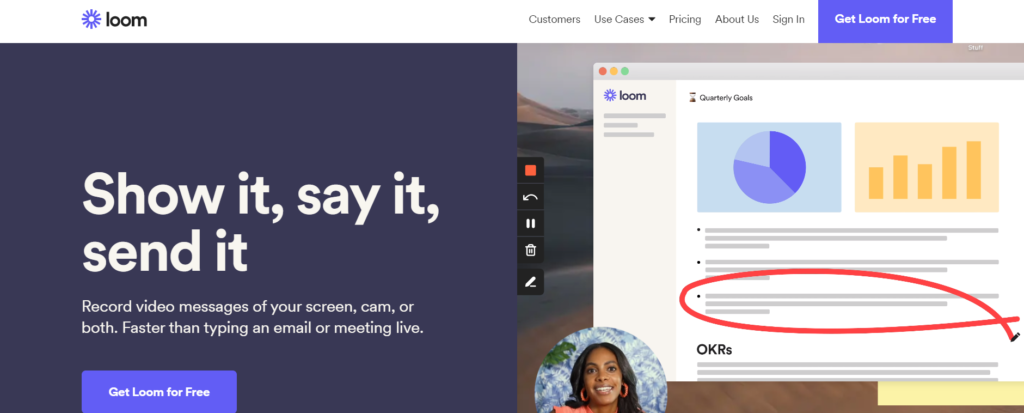 See that pretty face on the pic above? That could be your video, on your website. This would be a great way to quickly, and effectively connect with new or recurring visitors.
Loom makes it easy to create quick, personal videos. The best part? You can easily share these videos via Email, Social Media, Youtube, or as an embedded video on your site. How cool is that?
The free version gives you access to 25 free videos. You wont necessarily need to go over that in one month. Meaning, it could last a while.
Pro gives you access to unlimited videos, as well as drawing-tool and mouse emphasis. In addition, you have the ability to add buttons, links and files to videos, and analytics. Marketing tools have the power to create content that gets clicked and remembered.
With no watermarks or restrictions on how long you record for or how many videos you make, Loom's ease of use and low cost puts the engaging power of personalized, conversational video within the reach of all content marketers.
Want something easy to use? Without sacrificing speed and reliably, Convert Pro is a great tool in any Digital Marketers toolbox.
What does it do? It's a plugin, made for WordPress. It's primary function is to convert your website traffic into email subscribers.

Do you think it would be a smart idea to have the #1 Email opt-in plugin to grow your email list?
And if you do, I'm happy to say it's only $99 per year. This option is for a single user. If you have an agency in need of these kickass services, you can pay $250 per year. There' even a lifetime option.
In both cases, the license is for use on an unlimited number of sites. So there's one restriction not to worry about…ever.
While your busy positioning images and text, while adjusting the font and color of beautiful content, Convert Pro has your back. In addition to that, you have a/b split testing options to make sure you use the right methods of delivery.
Convert Pro offers a unique and feature-rich set of lead generation tools, including multi-step calls to action, on-click and exit-intent popups, page-level targeting, and more (such as geo-location targeting) to help you build your list.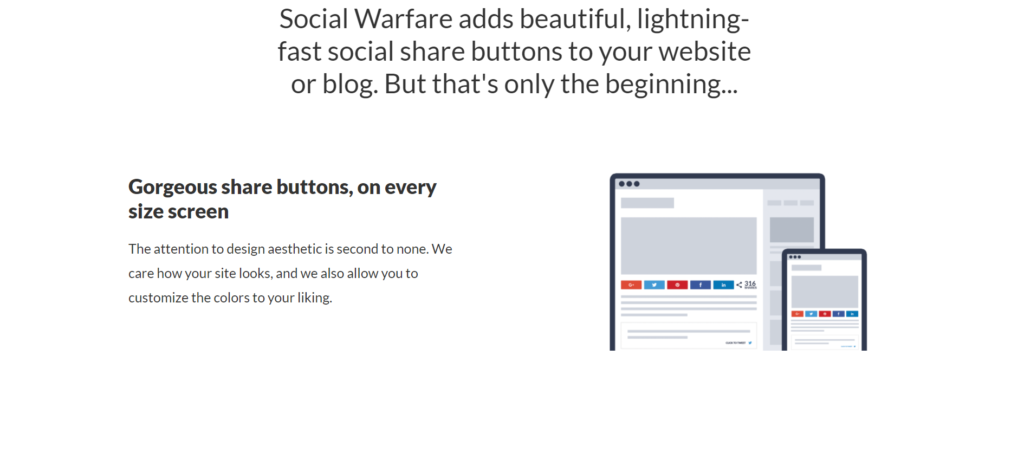 Social Warfare is another WordPress plugin that creates the best looking buttons on your social media outlets, in order to generate maximum appeal for users and potential customers. Plus, check this out…
Wanna use it for free? No problem, that's totally fine! But who cant afford to invest $29 to have the rest of the package? After all we're talking about your business.
All licenses are billed yearly, with an automatic 30% renewal discount.
Are 5000 pre-designed button styles enough for you? Or do you need 5001?
I hope it's enough, but if it isn't, keep in mind that you will never get through all of them. In addition, all buttons are fully optimized for mobile and otherwise.
Have lightning fast access to features to quickly share and re-tweet…
So if you pick this incredible plugin, you will be growing with the power of supercharged sharing options.
An email service to streamline your needs as a Blogger or content creator.
And using it as simple at stirring sugar in our coffee. Don't drink coffee? Then it might be hard.
Inspiring others is a great way to build a following.
Sharing is caring
No, sharing is growth of your business. But you should care too.
The basic plan will cost you a whopping $0. Did you set aside a budget for this? Anyway…
Get started making landing pages and forms to get those emails built up. You can send email broadcasts to up to 1,000 subscribers.
Paid plan: Unlocks all ConvertKit features, from $29/mo for up to 1,000 subscribers, cost rising in increments to unlimited numbers of subscribers. You get 12 months for the price of 10 when you pay annually.
When creating email sequences, it's easy to switch between sequencing and editing in a single window — no clicking in and out of multiple pages. It's also easy to select recipients for broadcasts by segment, tag, or other custom fields for targeted marketing.
If you are a creator or blogger not seeking to create highly-illustrated emails, ConvertKit could be the ideal email service provider for you — it keeps things simple with just the features you need to build and market to your list.
Conclusion
And there's another quality Blog post, saving you time. How does it do this? If you had to research this all by yourself…it may take a bit of time.
But I did it for you, ad I'll do it again.
Till next time friend…