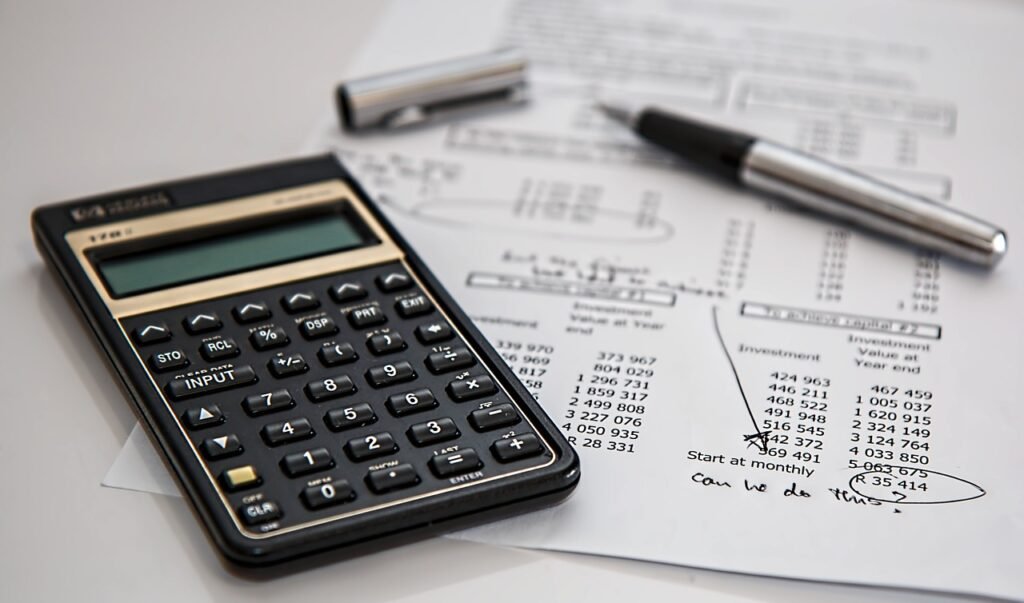 Your about to learn a well-paid…sought after skill that is extremely valuable…proceed with maximum attention. Learn the benefits of curating content.
Why You Need To Be Doing This.

What Does It Mean?

Your Long Term Benefits.

Because who doesn't like long-term benefits?

It Builds Your Reputation.

How To Connect With Influencers.

Boost Your Ranking.

How To Build A Large Following.

Mistakes To Avoid, And What Not To Believe.

Getting Results.

In addition, gaining popularity.
You need to begin benefitting from curating content, because if you are not…you are leaving a lot of attention o. the table. It saves time, connects you with influencers, and builds brand authority. Why wouldn't you do this? For example, if you could benefit from the publications already in place and gain popularity…would you?
I'm going to explain exactly why this is important, and what you can do about it, because it's natural for you to have questions.
If your new to this, Don't stress.
I've prepared some real life examples. Because that's what will prove to you what is working and what is not. Right?
Why You Should Curate Content
There's too much information out there. We absorb enough every day to overload a laptop in less than a week. Curating content is necessary to save your audience time.
Every second there are:
8,320+ Tweets sent

888+ Instagram photos uploaded

3,550+ Skype calls made

66,233+ GB of internet traffic logged

71,596+ Google searches performed

76,892+ YouTube videos watched

2,758,518+ emails sent
Content curation allows you to gather large amounts of data, and put it neatly somewhere for your viewers to find it, and access it.
After all, nobody likes searching for something specific, and receive a very generalized result. For example, imagine if you were searching for vehicle repair services, and instead you received a result about RC car repair?
With all the noise out there, it's nice to have some clarity, some organization. Do you know where to find everything? Probably not, because not all content is organized enough.
This is part of every good content creators strategy. Or at least it should be. So if you specialize in content curation, you are quite valuable. The reason for this is because every consumer is short on time and patience. We need to offer the most relevant content.
Content Curation Defined.
The art of finding the best information, organizing it neatly, by collecting the best info available in one place. To provide a fast tracked solution for your audience. Let's break it down, into little areas in which you can improve.
Sourcing: Find content that's relevant. Make sure it's important and useful, because only the most important words should be included in your content.
Filtering: Separate the good from bad. Anyone can find a bucket load of content, but top curators bring it all together.
Repackaging: Make it look good. It needs to be well branded, and well presented.
Existing Content: This can be blog posts, articles, videos, books, reviews, podcasts, music, infographics, lists, news, images — anything that is currently on the Internet, including your own content.
Specific Audience: Serve a specific audience. Their goals and intentions should be at the epicenter of your strategy.
Share: Create easy ways to share your content.
Add Value: This is at the heart of it. Offer a solution and information this is custom tailored to your audience.
Save Them Time: Preparing and present content in an easy-to-read format. Once you create content that is accessible to anyone, you will open up a whole ew group of people to communicate with.
The Benefits of Content Curation
Become the go to person for content and information posts. Dominate the niche by becoming the supplier of their needs. Make sure that you create the best learning environment, because once you do that…people will be coming back consistently and eagerly to see what you have to say.
The goal is to become a reliable, and consistent source of answers for a very specific audience. Make their answers easy to find. Curating content is necessary to show them what's important.
If you think about SkipTheDishes in the Vancouver area, It's the top performing food delivery service. This is because they curated their content properly. And their very name solves their customers problem. Genius
Building Your Credibility Through Content Curation
It's a fantastic strategy to create your own content, but there's something to be said about involving the success of others in your conversations. So, here is a good way to build sustained credibility. Bring the top tier content, gathered from all the best sources.
Here's how it works. When you curate content written by others, your aligning with their views, and also creating another source of traffic for them. This is the beginning of affiliate marketing. When you backlink to someone, it puts you on their radar.
Have you ever been tagged in a post? When you get tagged, you get notified. So what if you tagged a leader in your niche and give them credit for something? Wouldn't they like that? If you manage to get their attention, it could be wise to have a planned way to ask them about collaboration.
After all, this is how you build relationships with people in your niche. Go fir influencers making waves.
Be Viewed As An Expert. Offer Curated Content.
As you become a person who locates and collects the best information…you learn a lot along the way. So in a way, Blogging is an investment in yourself as well. It's like receiving a brain upgrade. That's how I feel.
You'll start recognizing patterns and trends as they're happening, and gaps in existing content you're able to fill. The value received by doing this is huge. Because every day you will see areas of anything that could use improvement. So fill that void.
And at the same time, check out the 8 newest emerging trends in Marketing. Here's a list, with some links below for proof.
Content Curation Boosts Your Google Ranking
Many people think curated content could harm your search engine ranking because it's seen as duplicate content. And that's true, if you copy and paste the article. But content curation is all about adding value.
You'll hear me say that a lot. Adding Value.
Bottom line: When they reproduced the original post without adding value, the ranking went down from 4th place to 10th. But when they published an excerpt of the original with their own summary and links, the ranking shot up to 1st place — even higher than the original post.
Build A Following, Faster
It's only natural that you'll create more content, as you collect more. And once again, add value to the original. Curating content (even your own) can have show readers your serious about quality.
TheSkimm is a curated subscription service for female millennials. Over 7 million of them. Here's there tagline.
Your go-to for the info and tools you need to live your smartest life.
It all starts with the Daily Skimm. "The morning newsletter that millions wake up to. We connect the dots on how the day's biggest stories affect your life".

Content Curation Grows Communities and Conversations
When you curate content, you should be ready to encourage comments and feedback. When feedback is given, it provides you with the information you need to make better content.
Not every visitor has the intent to learn from you, but sometimes they are there to see what else is out there. And because most professionals love a good exchange of info, you may want to make extra effort to allow feedback.
Here's an example of a community that receives loads of positive feedback. TED talks. This is their mission statement. That's an example of curating content.
"We're building a clearinghouse of free knowledge from the world's most inspired thinkers" — and a community of curious souls to engage with ideas and each other."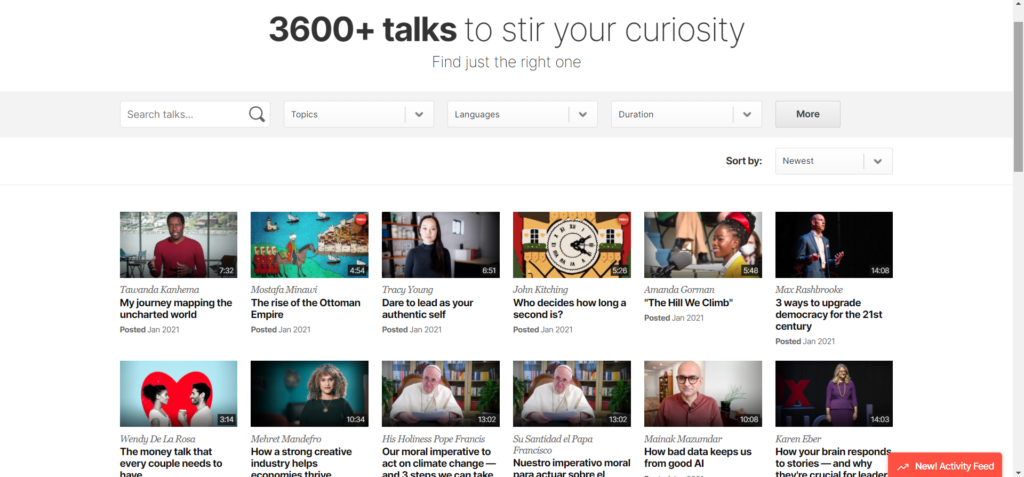 That's a lot of talks. And these talks inspire a lot of curiosity, and discussion.
The Content Curation Myths
When you do this right, it probably will take you more time, because you're adding more value.
After all, your job is to collect additional resources and content. So remember, to filter out the best stuff, and build relationships with influencers.
This is where the real value of content curation kicks in. And it takes time.
All You Have to Do Is Find Relevant Content and Pump It out to Your Subscribers
But make sure to curate content that reflects very specifically to your niche or specialty. Mis-representing is a bad thing to do
So choose wisely. This applies to affiliate marketing as well, so don't do it for the money, but the purpose for your readers.
You Never Have to Create Your Own Content Again
When you curate content, you have to know who is worth listening to. And you'll quickly discover who the top performers in your niche are. While you curate content, you also need to create new content. This is what creates more conversions.
And let's face the facts. That's probably the main reason we do content marketing. The research is explained by Tristan Handy right here, who says the ratio for publishing curated VS original content on social media is around 6:4.
Content Curation Strategy: How to Get Results
Give Your Audience What they Want. And they'll tell you what it is, of course. So, remember to encourage them to do so. And if you are curating content for them, they will want to keep coming back.
What are they looking for when they seek information? What are they sharing on social media? Are they looking for comparisons and reviews, or the latest industry trends? Do they want to be entertained, inspired or informed?
If you are starting at zero, check this out.
Locate Top Content…And Collect It
There's so much data out there…so many opinions. But still, you have many tools and plugins to help out. Social Media is a great place to find top performing content.
And if you haven't seen Social Searcher yet…Try out the free platform that searches through hashtags and topics to bring you everything published under those specifications. Once you do this, you will have a far better understanding of top performing content.
Overall, this means that you are choosing the best of the best. And if you have some relevant content, consider updating it to serve a higher purpose.
Filter Your Content
Content curation without filtering is a no-no. This is part of the process that's going to demand time and attention, but it's worth it.
Once you have a good collection of content, filter each piece through these questions:
Is it well written or produced?

For example, is it proofread?

Is it relevant to my audience? Does it satisfy a need or curiosity of theirs?

Is it timely, or has it been recently updated?

Once you write something, it's your responsibility to keep it updated.

Is it in context with everything else I have published or curated?

Will it reflect well on my brand?

For example, if you endorse a brand through affiliate marketing, it might be a good idea to see if their beliefs align with yours.
If the answer is yes, keep that piece of content and move on to the next step. If it's no, don't consider it.
Always Add Extra Value
When Curating Content
Did you double the value of the post? Did you add something exclusive? Because before you hit share…ask those 5 questions again. And if you're curating content well, viewers will let you know.
You should know the content is worthy of sharing because you've filtered it. Now you need to tell your audience why. The following are some of the ways you can add value:
Add a brief introduction in your own words

, because it's impotant to introduce yourself.

Put it in context for your audience. Make them understand why you think it's important for them to see.

Highlight something specific in the article.

In addition, give praise to any existing content that deserves praise.
Change the headline using the descriptive language and voice your audience would relate to.

Likewise, think about using a different image to add your own personality or perspective to the original.

Add a call to action or a link to a relevant post or free download of your own to give them further information relevant to the curated piece. Doing so also helps to keep your original content on their radar.
Make Curated Content Look Nice
Your job description as a curator is to arrange information in a way that makes more sense than the original. And if you can make the content look very exiting and readable, your halfway there…
Make sure to add additional insights, because this is how you add more. Define the detail a little more. Make it more valuable. And it's important to know that even though you are collecting the information presented by others…you still need to keep everything within the parameters of your brand.
So the bottom line is, if you're curating content…make sure you pick people similar to you or better. The reason for this is if you bring top quality and add some extra, you'll be rewarded.
Have Patience. Stay Committed
New content is arising daily, so make sure to stay on top of it. If you're asking me…you should set up a little time each day to just gather new, important information for your audience. And if you have any additional insights to add, make sure to do so. And if we're talking about committment, I'd say, stay on one topic and small surrounding ones.
Specialize.
This extra mile philosophy will show in your results. Your audience will appreciate you teaching them more, and making it easy to access, because they don't want to search long and hard for the answers. For example, if you put in 10% more effort daily, I dont see why it wouldn't find a way to multiply itself beyond your efforts. Would you agree?
Be Ethical When You Curate Content
Never break these rules or curating content.
Always provide credit to the writer. Featuring a famous photo? Get permission.

Don't copy someone's work. There is no "30% change rule"

Make sure to find multiple sources of information. The last thing you want is to seem like a cheat.

Don't include too much of others work in your own

, because it will come back and affect your SEO rank.
Share Your Curated Content On Social Media
Content is shared daily. When something is useful…people will want to share your solution with their friends.
If you want to specialize in curation, you could make top 10 lists for your niche. Or maybe you'll do something cool, like WordStream did. They collected the data from 612 top performing ads. In addition, they collected massive data in many different interesting ways.
WordStream came up with the top 10 words that appear in top performing ads. These words are powerful because they inspire benefit and reward for your readers.

For example, Dan Lok emails me every 2 days. These are emails that I have been trained to expect from him, because he practices steady consistency.
He always includes my first name as well, because it's adds a personal touch.
If you want your curated content to fly, you should reach out to influencers, because Instagram in blowing up and it wont be long before more millionaires are made this way.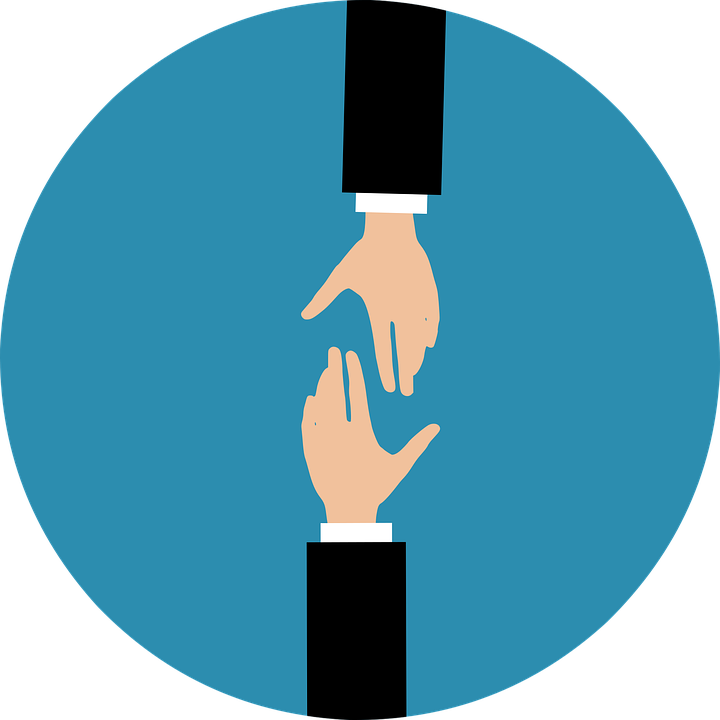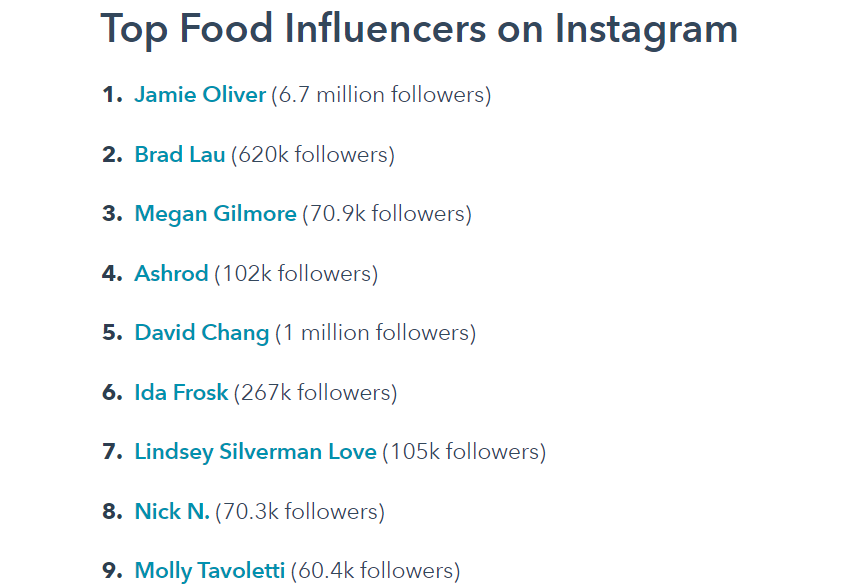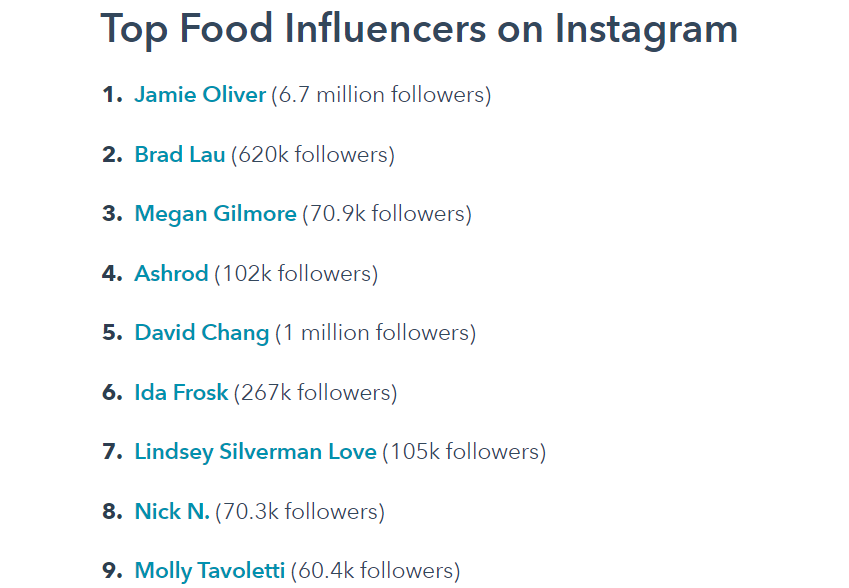 Find influences, and reach out to their assistants. They aren't celebrities…they will answer you. And who knows, maybe they'll offer to give you a % of sales that link from your site, because they appreciate what you are doing to offer them more publicity.
Anyway, I also want to share with you exactly what to do after you create your first blog. Create a Blog post that collects all the special achievers among us.
You'll need their permission when curating their content, because otherwise it can seem like plagiarism.
The main lesson? Get permission first. Here's how you find their email addresses.
Once you have their email address, write them a personal message.
Reaching Out For Content Curation
Now of course, this is just my opinion. Once you try it out for yourself, you will develop your own style.
"Hi Jerry"
"I'm making a list of the top Instagram earners, and wanted to include you. You made the list, which is impressive. Here's the thing, we're going to launch this early next week.
Once I'm done putting this together, I'll send you the link so people can see how your published elsewhere, and I'll provide a credible place to host that opinion. Your goal is to gain exposure, and I can add to that.
If al sounds good, shoot me a quick reply so you can get this in your radar soon. Cheers, Dakota Ryder.
That's my personal opinion and how I would reach out. However on social media, tag the original creator to let them know you're sharing their work. This is a golden rule, and it requires less asking for permission.
Make sure you add value by highlighting something inspiring that you noticed or felt. For example, a book review. And by doing this , you are providing value. In addition, you are adding extra credibility to whomever you are curating.
Examples of Good Content Curation
1. The Moz Top 10: Email Newsletter

The quality is amazing and the relevance is staggering. In addition, they have free SEO tolls on their site, because they know how good it is to have the tools you need to succeed when you need them.
Imagine this, your email is flooded with new detailed information, you haven't even had a chance to read all if it…because your too busy trying to keep up with the rest of the information.
*BEEP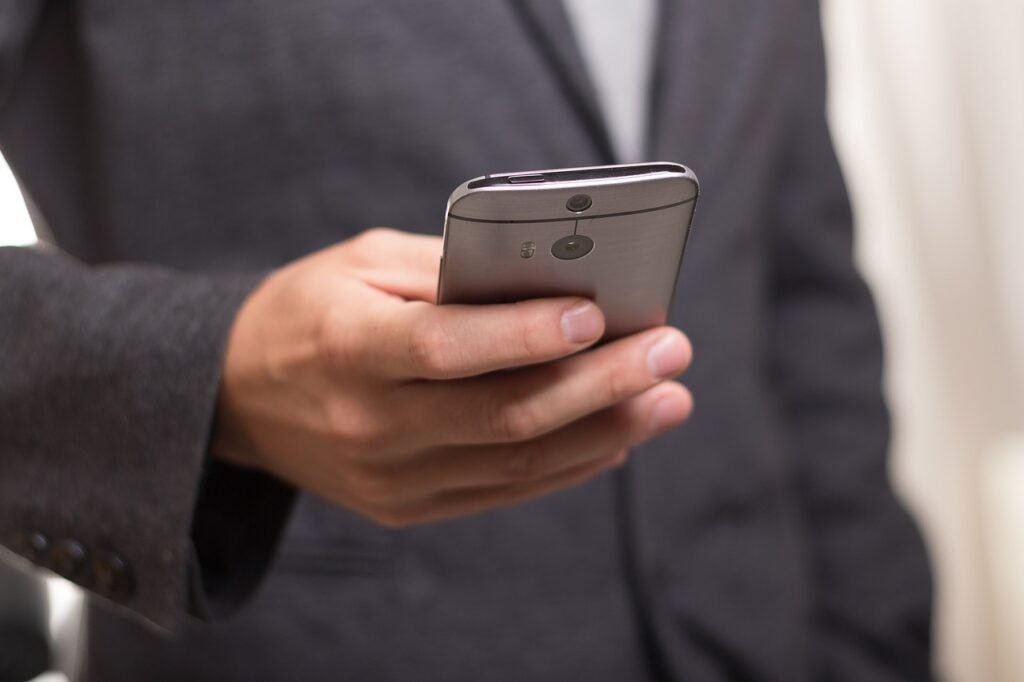 There's yet another bi-weekly email from Moz. They've done it again. And while they're not sending power packed emails…they're having fun every Friday, with Whiteboard. Once you sign up for Moz, you'll know why they are considered to be among the best sources of information.
Why curate like Moz? They're one of the leading authorities on anything SEO and digital marketing. But you knew that, right? And when a brand with so much authority, almost anything they post gets attention, because of their reputation. It's important to find everything you need, Moz has you covered.
2. Smashing Magazine: Website
Why curate like Smashing? The passion for their subject matter really shines through, as does their desire to serve and support their audience with the best content and resources.
3. Next Draft: Email Newsletter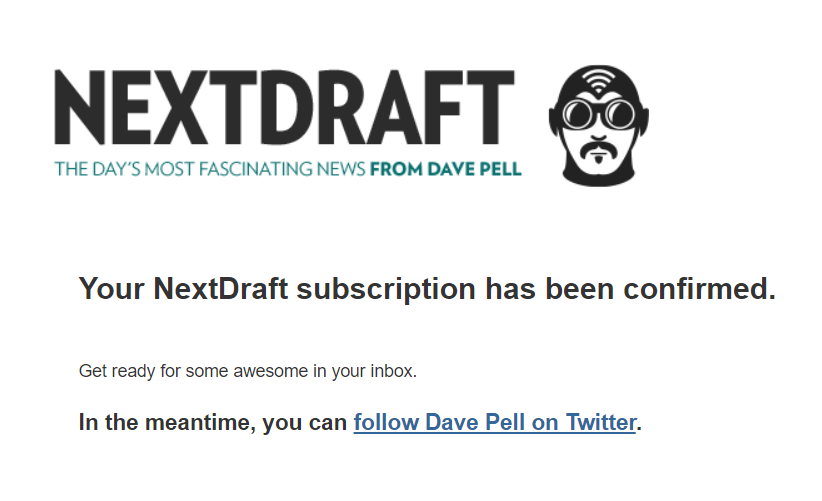 Why is Dave popular? Because, he does something that not a lot of people are willing to do…He practices rock solid consistency. What Dave Pell does is great.
He collects 10 of the most relevant (In his opinion) pieces of information he can find, and puts it neatly in one place for you. That's cool. I signed up, because the picture itself drew me in. Furthermore, I'm exited to share what I learn from it…with you soon.
I am the algorithm, he says
Why curate like Dave? Because there's something to be said about consistency. He takes content curation to the next level with his analysis and insightful commentary. But he's also funny, wacky, and devilish enough to make you lust after his next email.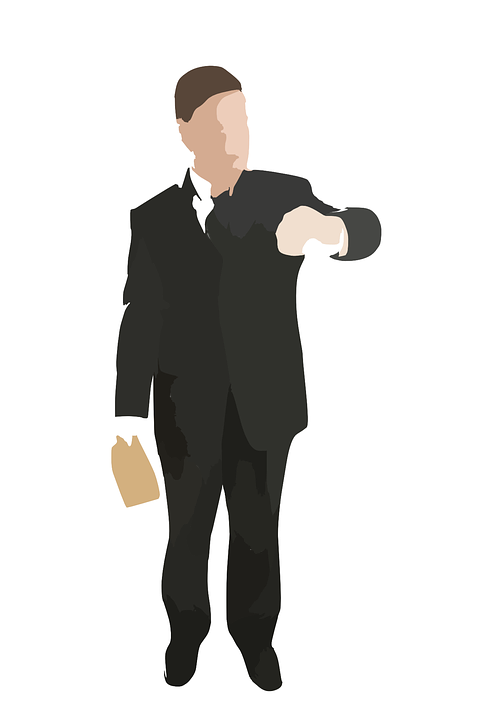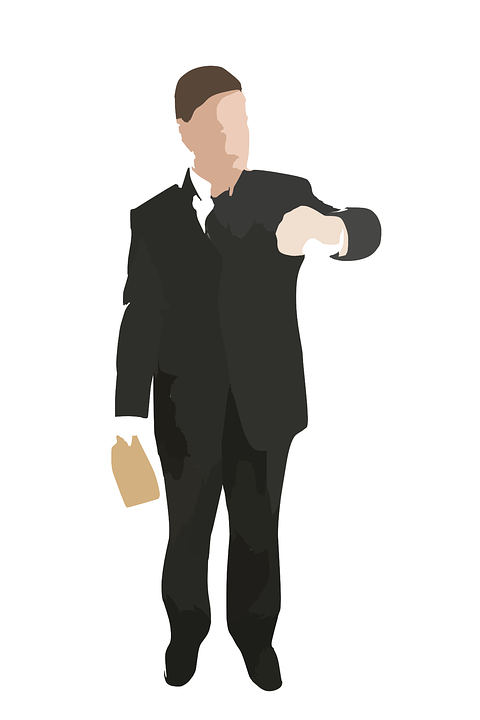 And there you have it. The way to create stunning, curated content to boost you all around. In addition to that, you know what not to do. Shouldn't you be curating some content?