Have you passed your competition yet? These Digital Marketing resources are designed to equip you with tools and software to do so. Are you going to use them?
Digital marketing holds the key to growth for your business. This key opens a lot of doors…
I'm going to sum it up right now for you . It bridges the gap between you and your customers, and so much more. This is the way for you to connect with more leads and begin to build quality relationships with them. The best part? It's cost effective. And all your results are measurable.
If your not sure just how many avenues of Digital Marketing there are…Let's talk about it.
Search Engine Optimization
Search Engine Marketing
Social Media
Performance
Influencer Marketing
Fortunately, it doesn't matter if your a pro or a beginner, These marketing resources are designed and written to be easily used and understood. These tools can give you the power to leverage massively.
If you read this entire article, you will benefit. If you do not, you may just be left behind as Digital Marketers excel ahead. I hope you pay strong attention to this article and use all the resources listed.
Results don't always happen immediately, but remain patient.
All of your data needs? Don't get too exited…
It may not come as a surprise that Google Analytics is very popular. It may still be the most used method of data collection. But it's reasonable to assume this anyway, because Google has a lot of authority.
This also means that it has a lot of integration abilities.
Have you ever thought about how hard it could be to manage all your website data? Good thing it's all in one place, with this software.
And don't worry about counting page views. It not only does that, but it tracks time per visit, demographics, ad performance, and more,
But all of this is for nothing, if you cant interpret the data. However, if you can see what it means, you can make educated decisions with the right marketing resources.
And your not in the dark, once you start. Because they offer an Academy of courses to master the analytics side of your business. This is an option for complete beginners, or advanced pro's.
Here's what your going to learn at Advanced Google Analytics.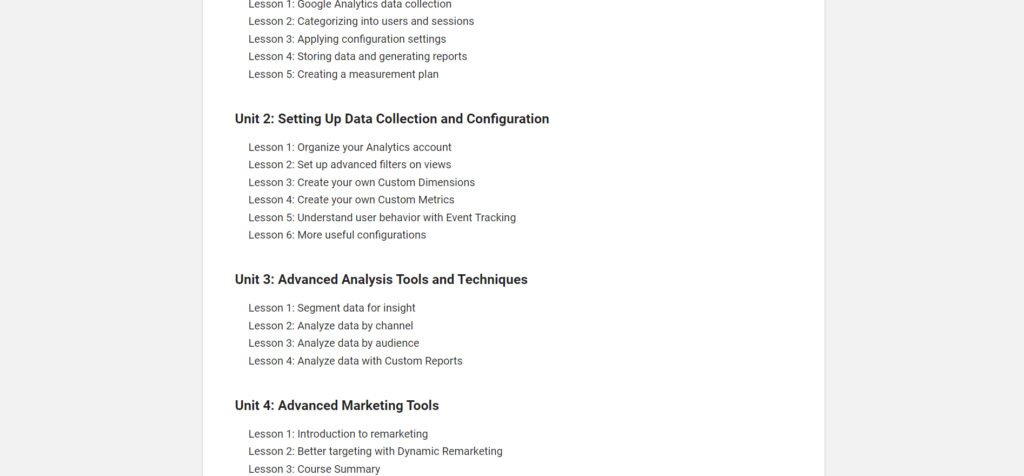 Marketing Resources-HubSpot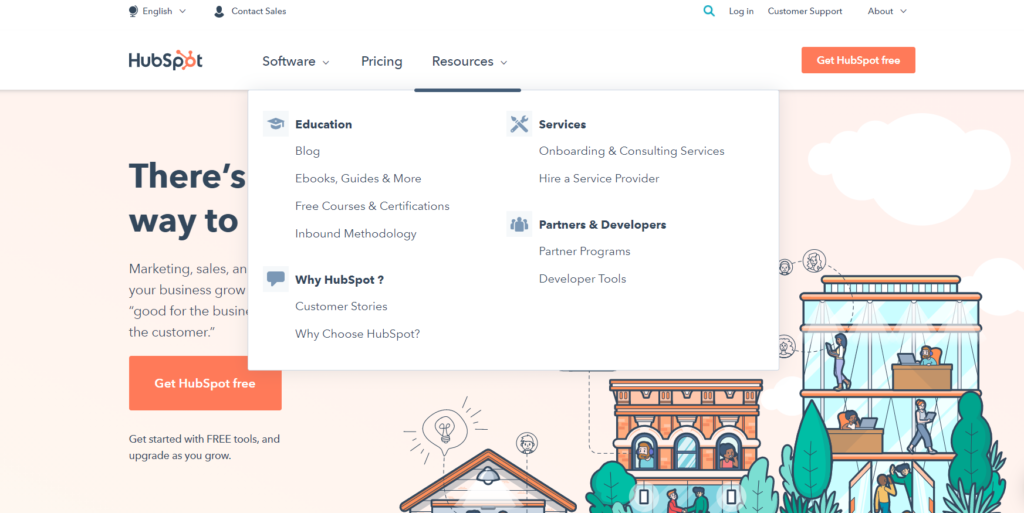 If anything has changed over the last 10 years, it's Marketing. It's no longer those overbearing ads that pop up everywhere. These days, ads are specifically sent out to qualified leads. This is done by interacting with customers with content.
Guess who holds the title of Global Leader of Inbound Marketing? Not only this title, but hosts a large variety of resources to guide you through Marketing.
This is an exceptional way to sharpen your skills. They offer courses and certificates through HubSpot Academy. Consider taking a few courses to establish more credibility. And they only take an hour or so to earn.
Highly rated and completely free, you may regret missing out on these free courses.
Also known as the King Of Search Engines, Google is the authority in SEO guidelines. If you arent convinced yet…they own 88% of the search market share in the USA.
That's why, when it comes to search engine optimization (SEO), it's probably best to get your advice straight from the largest and most popular search engine in the world.
Check out their Youtube channel, Google Search Central.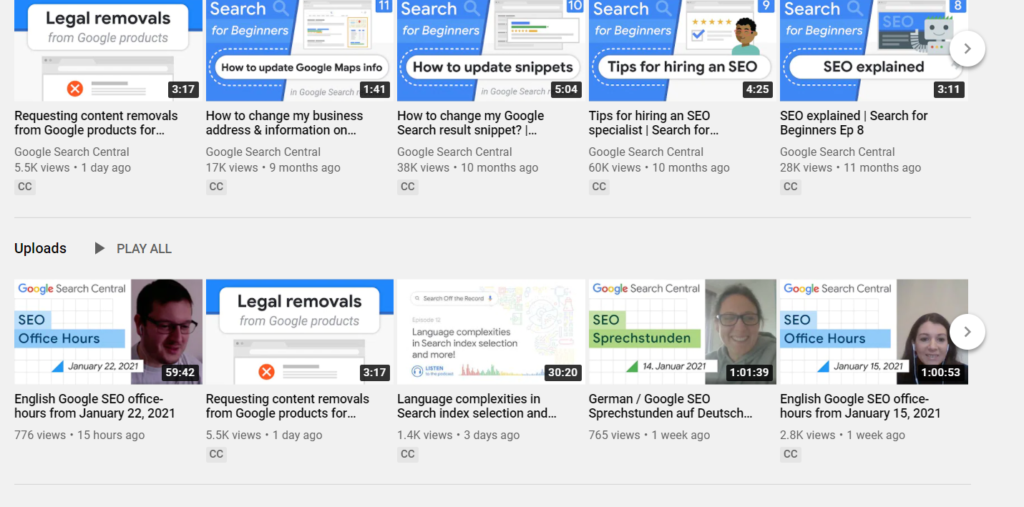 Here you can find discussions on SEO, and ways to improve your ranking on search engines.
Marketing Resource-Moz
A wildly successful search marketing analytics company. If you value having all the options available, and the strongest SEO software around, consider Moz.
Advice on building links and tips for keyword dominance can be found here. From advice on link building to tips and tricks for effective keyword research. The cool part? It makes complex information accessible to you even if you're a beginner.
Use these free tools to give your SEO strategy a big boost. They offer a SEO essentials guide. This is a good way to beef up your certifications.
And if you want to be considered a SEO professional , consider their 6 one hour videos. These marketing resources will make a difference for you.
Marketing Resource-Ahrefs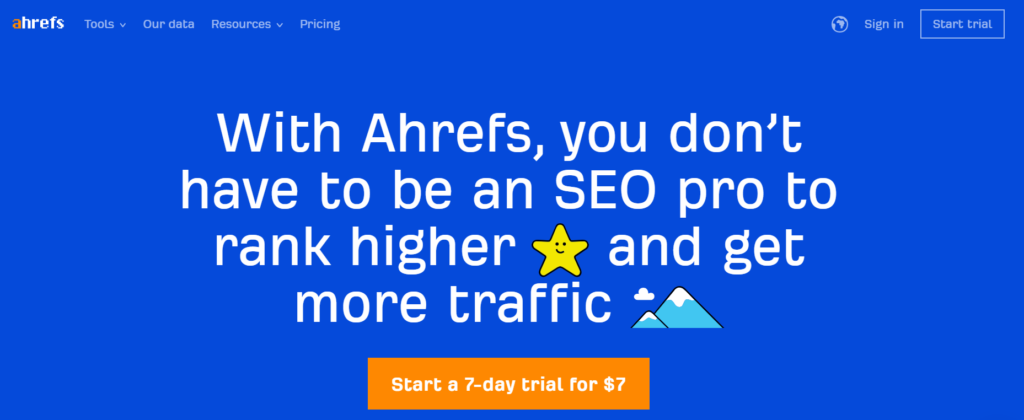 This option provides a world leading SEO toolset.
Ahrefs has a great blog which compiles all the definitions and guides you need to know to get better at SEO and marketing. But maybe you prefer watching videos more. Check out their channel.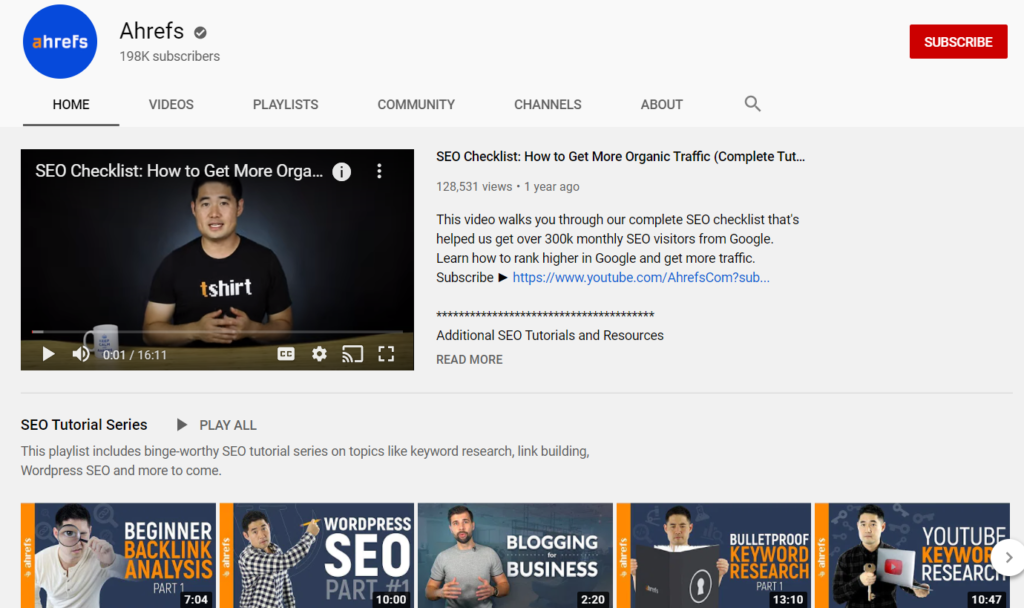 Featuring videos with actionable SEO tips to help you increase your organic search traffic and beat the rankings on Google.
The landscape of Digital Marketing has always been evolving. And as these changes ae for the good, it means your SEO skills need to be updated. So, you should check out all of their guides. This one is quite a goldmine.
Now if you could find a use for breaking news stories related to Digital Marketing, you may have another reason to take a look at this.
Search Engine Land makes sure you are kept up to date with the latest search news. Learn to adapt your SEO/SEM strategy accordingly.
You may recognize this face, it's Neil Patel. Or as Forbes would say, The Authority on all things Digital Marketing. Or maybe you've read his books. Either way, the creator of Crazy Egg, Hello Bar, and KISSmetrics, needs no introduction.
Neil covers SEO guides, successful Blog creation, and anything related to marketing. His marketing school podcast covers a wide range of information in his niche. And who else was recognized by the president? Seriously, Obama vouched for him too.
He also offers several free tools to help you get started.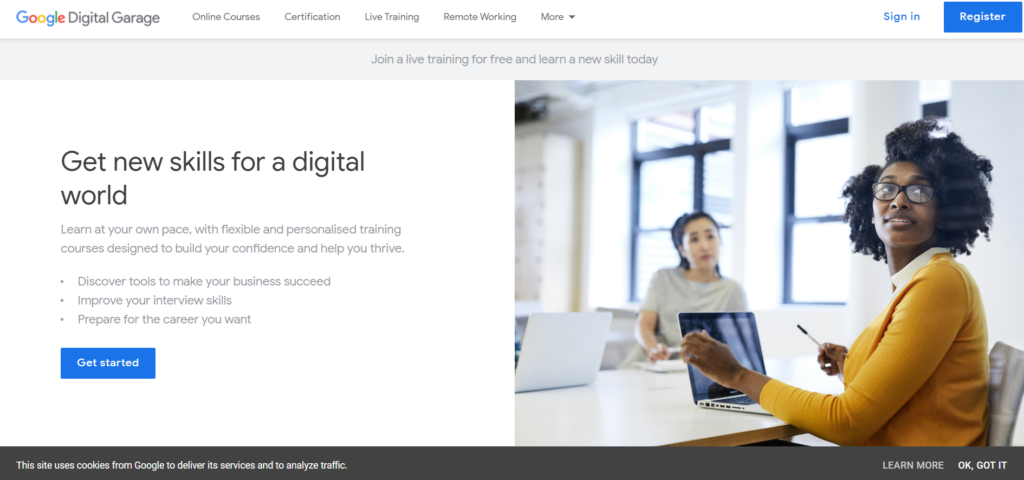 Here's something for you if you are a beginner. If you own a small business, you can benefit from this too. This is a place to learn the foundations of marketing. If you want my suggestion, check out their Fundamentals Of Digital Marketing Course.
And it's no small thing, with just under 30 subheadings to complete the course. You would learn about Social Media, local advertising, email marketing.
Content Marketing? It's very crucial to todays efforts to remain visible and interactive. If you aren't engaging this sort of strategy, you're missing out. Effective content catches people's attention, increases engagement, and builds a great impression for your brand.
CopyBlogger is here to teach you everything you need to know about content marketing. Skim through one of their articles or tune into their podcast to learn how to go about transforming your writing into actual marketable content.
Conclusion
While the world of digital marketing can certainly feel like a minefield – especially at the beginning – it doesn't necessarily have to stay that way. Leverage all the resources out there, and you'll quickly find yourself to be a bonafide digital marketing expert in no time.
Don't feel like interpreting all of this by yourself? RankBrew can help.