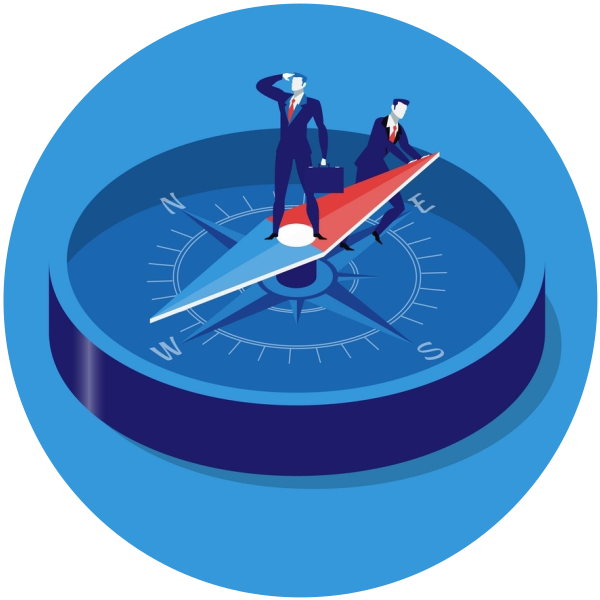 Why should you read this Blog? Because it will take you from beginner to pro. Why Should you create a Blog? Because the market is booming. Most people fail at Blogs because they don't know the secrets.
Blogs are fun. They're informative. And Blogs can be monetized. It's your turn to make it happen, and here's a step by step guide to create a Blog today.
1. Select Your Blog Niche
For example, it's just a fact that "Fitness Blogs" may be more popular than "Hats for Chipmunks" blogs. Its just human nature, so lets go with it.
Your content matters. So I decided to put this together. Here's the most successful categories. For example, the popular 8. Enjoy.
The Tech niche, because tech is always advancing.
The Health niche, such as fitness.
Digital Marketing niche.
Love and Relationship niche.
The Pet niche because it grew x12 since 2019.
The Travel niche. Why? Because everyone wants to.
Entertainment niche. Because 67% of Americans spent more this year.
Fashion and Beauty niche. For example, Fashion Paris week went online.
Is my niche popular? Before you create a Blog, here are some questions to answer.
Are there any blogs on this topic have a Facebook page or Instagram Account with more than 10k followers?
Do any blogs on this topic have more than 50k followers?
And do have more than 50k followers on Twitter?
topic?
When you search for words and phrases related to this topic, are there several Google ads?
Do any words or phrases related to this topic have more than 100k searches in Google's Keyword Planner tool?
Can this topic or niche last for next 10 years?
My father said this. Go fishing where the fish are. Simply by choosing an optimized topic. Go for the ones that are already hustling for more eyeballs on their content. Because, who likes fishing without fish?
2. Which Blog Platform?
Now you've selected your niche. But where do you put your content on display? Firstly, choosing your first platform is important. Secondly there are several platforms for creating your Blog.
Want value? Use WordPress. Did you know that at this time, 37.5% of all websites it? That's because it offers massive value. With this in mind, it's almost a no-brainer.
TechCrunch, the Star Wars blog, Mercedes-Benz, and the Smart Blogger all use it. As a result, everyone wins.
It has virtually unlimited plugins to install. Make customizations, and implement designs. Self-hosted WordPress blogs offers flexibility while other platforms cannot. Plugins and add-ons can be purchased later.
At this time it is self-hosted. When you choose a plan, you can then integrate WordPress with your site. This cost is indeed, extremely minimal.
These minor expenses become forgettable soon enough. I know you're serious about blogging, building an audience, and monetizing your blog content, Because your here.
3. Find a Domain Name
Choose something original, and easy to understand. Here's why.
Your website name should make it clear what you offer. For example www.Entrepreneur.com
In seconds, your reader will decide if your site is worth viewing. The reader will stay if they are benefiting. So when you create a Blog, make sure it's worth reading.
In addition, every piece is important. Your webpage design, your headlines, and your copy. How about BeABetterBlogger.com? Obviously, it's for people who want to become better bloggers. A good one will entice readers.
Are all the good domains taken? It depends of how creative you are. Also if you have a solution that is "different" rather than just "better" it will be easier to choose a domain. Here are three different methods for finding an appropriate one.
Identify your audience – Call out the audience. For example, Smartblogger.com
Identify your topic – Find a name that describes it clearly. However, make it easy to read and understand.
Display the benefit – What's in it for them? If it's not obvious, there's a problem. In addition, here's how to craft an irresistible offer
Use these guidelines to find your perfect, original domain. If you use NameStation, you can come up with several at once. NameCheap's Beast Mode will let you search for a lot at once. At this time, up to 5,000 domain names at one time. That should make it easier to create a Blog
Its time to claim your domain. Have you heard of NameCheap? Because the lowest rates for domains can be found there. Want a premium service to create a Blog? Then use Sedo
Fun fact. Some sites have strange titles, yet still produce revenue. So if you take a week to decide which domain to choose, it's ok.
4. Buy a Web Hosting Plan
It's an online service to publish your site. Meaning you can drive traffic and monetize. Here's some examples, such as HostGator, BlueHost, DreamHost.
They keep your site online and functioning, thus Hosting handling your visitors, backing up your website, providing customer support, and managing security.
For example 11 free WordPress hosting services.
If you want my personal recommendation, here it is. SiteGround Here's 5 huge benefits.
A knowledgeable technical support team.
A built-in Content Delivery Network (CDN) to speed up your site
Free SSL certificates (so Google will know your site can be trusted)
Daily backups (Never lose data)
New customer? SiteGround offers discounts up to 62% for Smart Blogger. That's big savings when you create a blog
Bluehost and GoDaddy offer a free domain for one year. But if you want to use a different domain host later on, it's problematic. Save yourself the headache.
If you choose SiteGround…choose the Startup Plan. This one is can be used with WordPress easily. In addition, here's a quick tutorial
Your new domain is set up. If your following this step by step, obviously you've made some progress.
5. Install WordPress
Installation is easy. It's a simple setup. In fact, many hosts make it as easy as pressing a button
For SiteGround…a quick checklist for WordPress integration.
Log into the SiteGround user panel, once you've registered an account.
A setup wizard will appear.
Choose Start new website. Select install WordPress.
Create a WordPress account.
Your ready to go. And above all, your prepared.
Now select your theme. What color should it be? The next section will show you what matters. In addition, color is important . Furthermore, Here's the psychology behind colors.
6. Blog Design – Choose a Theme
This is important. The quality of content outweighs all. Great content allows for appearance forgiveness. Compared to boring content with a great visual.
You can always upgrade the appearance later.
Back to themes. Some are free and amazing. Some cost a few dollars, but might just look better. Here's how to keep it simple…
Want a free theme? Choose Astra. Want a premium WordPress theme? choose Astra Pro. If you want the best they've got. Select Elementor Pro.
In the left hand panel, you'll notice appearance option. Select themes. Add new theme. Now there's 2 options when selecting themes.
Make your selection from the huge WordPress directory Or upload one.
Now your blog is customized But is your blog ready for the world? Not yet. First, you need to improve its functionality. It start by installing a few small plugins.
7. Install WordPress Plugins
Plugins are like "upgrades" for WordPress. Such as this one. Why this one? Because it uses AI to offer intelligent suggestions to help your writing.
Choose from 50k free plugins. Or choose from thousands of third party plugins. There is a WordPress plugin for virtually everything. Besides, you need them.
Im happ to share six categories of plugins. In order to succeed , you need these.
Performance Plugins. (WP Super Cache) Cache your content for quick load time.
Security Plugins. (iThemes Security) On average, around 30,000 websites are hacked each day. You need security. At this time it's free.
Backup Plugins. (Updraft Plus) Smart bloggers prepare. Unlike some bloggers.
SEO Plugins (Yoast SEO) Intelligent suggestions. In conclusion, it's going to steer you right.
Social Sharing Plugins. (Social Warfare) Make it easy for your existing readers to share your content.
Email Building Plugins. (Convert Pro) Capture email addresses. In addition, increase engagement.
8. Setup & SEO Strategies
What is SEO? The art of making Google Rank you high in search results.
Traffic is key. To appear on page one of Google, you'll need to learn SEO. Let's go over some SEO tips. In short, it is very important to rank high, because of the benefits it brings.
Can't find Your Website on google?. In settings, click reading. Then click Reading. Confirm that "Indexing this site" is not checked off. As a result? Your visible.
The next step? Your sitemap. For this reason, you'll rank higher.
A sitemap will ensure Google can find your site. This part is easy, if you installed and activated the plugin I recommended earlier.
Hover over SEO. Click General, then features. Scroll down to toggle on Yoast SEO plugin – XML Sitemap. Before you leave the Yoast SEO plugin, copy the URL of your sitemap. Select the question mark icon next to XML sitemaps. Click on this and allow it to open a page. Once that's done, copy the link.
Submit your sitemap to the google search console. Sign in using your Google account, and select your website. Then add sitemap to Google Search Console.
Submit your Sitemap to Bing Webmaster Tools. This requires a quick account setup. Without a doubt, one of the easiest steps.
Now your permalink. What's a permalink?
Find settings. Select permalink. Under common settings, set the option to post name WordPress permalink structure.
Installing is simple. Your URL Begins With https Instead of http. That makes you trustworthy. And it protects user data. So if you dont have a SSL…you have a problem. Such as, looking less credible.
So get your SSL, because it's important.
9. Writing Your First Post
Content creation!
Take your ideas, and turn them into blog posts. Share them with the world. Moreover, creating solutions for people is important for everyone's growth. Finding Blog ideas?
1. BuzzSumo – The tool that finds popular posts on social media. It's easier when browsing content that's already doing well.
2. Research your audience. Solve their issues.
Are they craving more traffic? Are they scaling their business? The point is, focus on solving a problem. Bring as much value as possible.
Inspiration? Here's the most popular blog topics of 2020. Here's some tools and tips from Smart Blogger
Decades of copywriting and advertising research have revealed certain types of headlines convert better than others. So follow the pro's. Here's how.
Empathize with your reader. In addition, know their pain points.
Ask an interesting question.
Alternate between short and longer paragraphs. Because it's less boring to read.
Use delayed transitions.
Repeat keywords often. Because the reader is there for them.
Better writing? It all comes down to practice. Did you know when Brian Clark of CopyBlogger took a young editor under his wing years ago? He made him write 100 headlines every single day. That editor, who then went on to launch one of the world's biggest websites about blogging.
Use power words. Here's 800+ Words range from boring to brilliant. Here's 500+. Words not to use. Here's 300 Want to destroy writers block? Need editing tips?
Ok, I'm done for now. But I really want you to have unlimited resources. But now it's time to see hoe your going to give traffic a boost to remember.
10. Boost Your Traffic, Promote Your Blog, & Master Social Media
When you're starting, no one knows you. Because of the 2 million Blogs published daily. You could write amazing content, and no one's going to know it even exists. Unless…
Unless you make them see it.
In addition, You need to spend just as much time promoting your posts as you do writing them.
To get the most out of your promotional efforts focus on One platform until you succeed at it. "Chase 2 rabbits and you'll catch neither"
Dominate one platform before dividing your attention. Don't try to be everywhere at first. Here's what you should do instead. Pick one social media platform. Because you can do quite well with one platform. For example, FaceBook.
Which platform? For some niches, that will be Facebook. For others, it will be Twitter, Pinterest, or Instagram. To summarize, know where your traffic is.
Find the social network. Join it, and own it. Here's how you can do it. At the same time, read the other other articles for a deeper understanding.
Drive traffic. Connect with influencers. using. 10 Simple Twitter Tactics That Will Get You More Traffic Today.
Facebook is huge. Most of your readers are there. Here's some FaceBook resources to get you going. Because if you miss out on FaceBook, your leaving money on the table.
How to Get 3,241 Facebook Fans per Day Without Paying for Ads. Because who like paying for ads?
Use Facebook Groups to Get More Traffic.
Without a doubt, get someone influential to introduce you to their audience. Through an email mention, or a share on social media.
How to promote your blog for free. Because smart Bloggers don't need to do that.
11. Build Your List Early
Build it early. Experienced Bloggers everywhere agree that it's crucial. Your list is your bread and butter, because it's how you reach your audience.
Start building your list on day one. I'll walk you through the step-by-step process now. Unlike some tutorials that leave this part out.
Pick an Email Marketing Service that you trust. For this reason, here are my suggestions.
Software is expensive. With that in mind, we recommend MailerLite. It's free for users under 1000 subscribers. But dont worry, once you expand beyond 1000, it's only $10/month. Sign up here.
2. Strategically Place Opt-in Forms on Your Blog. Use an email list plugin like Convert Pro, or Sumo. Now here's a few places to place opt-in forms.
Opt-ins placement? I came across an article on SmartBlogger recently. Check it out here. Although you'll find a lot more than just that. To summarize, everything you need to grow.
3. Offer something in return for their Email. A digital download, or a free gift. Make it worth their while, And keep it as simple.
Examples? Because I have 2 more power packed resources.
69 Highly Effective Lead Magnet Ideas to Grow Your Email List.
11 Essential Ingredients Every Blog Post Needs
Ready to learn more about email marketing tools and building your email list? check out these for instance.
Email Marketing 101: 2020

How to Run a Simple Contest and Add 500 New Subscribers.

9 Irresistible Incentives That'll Grow Your Email List.
The Ultimate List-Builder's Resource Guide: 109 Links to triple Your Subscribers.
Are You Damaging Your Email List with These 11 Rookie Mistakes?
7 Emails You Should Send Your Subscribers (But Probably Don't)
12. Make Blog Dollars Faster
Paid for posts? To clarify, blogs make money by sponsoring ads. But here's what almost nobody knows…With that in mind, read on…
There are better ways. So I'm going to leave 13 Reasons Why Blog Ads Suck for Monetizing Your Site for you to read. The last thing you want it a blog full of ads to distract your reader. Instead learn about these ways to monetize.
Affiliate Marketing – Build a dedicated audience. Offer solutions and information. Promote affiliate programs and services. By doing this, you make a commission. Such as 5-10%. This works when the reader clicks through and buys. In short, passive income.
When readers click your links…You learn reader needs. And this will help you when you create and sell your own products through your Blog.
Affiliate Marketing in 2020: FREE Guide for Beginners. This is important because it can grow your blog.
The 8 Best Affiliate Networks for Earning Passive Income
How to Become a Freelance Writer, Starting from Scratch
Want to become a freelance writer? This guide shows you how to get started, where to find clients, and how to scale.
How to Write an Ebook: 21 Unnecessary Mistakes to Avoid.
How to Make Money Writing: 5 Ways to Get Paid to Write in 2020 — Is it easy? No. But it's certainly possible.
13. Earn Backlinks – Here's How
Finally, traffic from other Blogs.
14. Conclusion
To conclude, here is the master checklist. Without a doubt you will find value in this post, especially when you re-read it. Make sure to click all of the links above and secure your spot in the top 2021 bloggers group.
Select a popular niche. The wrong one can spell trouble because it's not popular.
Choose your host platform. We reccomend WordPress because it's smooth.
Get a catchy site name. In order to generate interest.
Install WordPress.
Choose your Blog theme. Color is important because it controls perception.
WordPress plugins.
Plugin setup. Plugins improve data and performance because they're…plugins.
Write your first post. For instance, about Digital Marketing.
Use social media. Because without it, your losing money.
Build your Email list.
Get paid. For example, from affiliate links.
Earn backlinks. In addition to extra notoriety.
Wow…I really enjoyed putting all this together for you, because I learned a lot myself. By finding all the best resources and tolls possibly available to you. I hope you enjoyed learning, and have expanded your awareness. Still don't know what to do? Here's a video of me, personally. Say hello back!
And if you still have questions make sure to send your feedback here. This is where you can message the RankBrew team directly. We're here for you.
You have a comment, critique, or suggestion? I would love to hear it. So just quickly leave your thoughts while your still here.
Make sure to watch my latest YouTube video related to today's post, But only if you want ore information to use in business.