Use Meta Descriptions As Bait (A Good, Concise Offer Within A Description)
Meta descriptions?
Your readers don't even need to see your site to be hooked….
In fact they just need a few, well placed words to be converted into fanatics of your service…
But how are you going to do this?
Are you going to pay boat-loads of cash to get paid traffic to your site?
Sounds expensive…
But…
If you're here to learn how to achieve those results for free…welcome to the complete guide to Meta descriptions…enjoy…
Please dont use cheese, it's hardly a call to action for most humans…because we require a different kind of bait to chase. The hunt for relevant info, because people are extremely busy and they need to find everything very fast, or thy lose interest.
In addition, that trap looks agressive, and as a digital marketer you need to be aware of what is going to bring you to the top of search results. We are in the business of connecting people with what they want and need from us. Information, clear and easy to find. This is essential, because if you can master this, you are among the top 5% of website owners who are not burdened by the costs of non-organic traffic.
Let me ask you, are you comfortable with paying large fees? Because if you are not, make sure to pay close attention to this article, and take notes. In addition, grab a pen and paper to jot down anything that perks your interest here.
What you will learn today will allow you to excel faster into the visible first page of Google search results, are you ready?
That's what the meta description is for. It's the 30 second trailer to your favorite movie. It's what tells you "This is exactly what I'm about"
Would you like an example? I like to give examples, because it's how you can connect complicated dots in an easy to understand fashion. In addition, it makes it a more fun experience overall, after all, who wants to feel like they are back in university reading textbooks that speak "over" you and not "to" you.
Have you heard of Jason Statham? He's very famous because he makes great action movies. In addition, you know what to expect from him when you see a trailer on tv or in the movie theatre.
Watch any 30 second trailer for one of his movies. What you'll notice is that clearly his movies are about fast cars, intense missions, and non-stop action sequences.
For example, I could probably list off 25 movies that include this cool guy, and there's never any surprises.
You'll notice how 30 seconds can say a lot about a 2 hour movie. Consider the trailer the Meta. So what does your trailer look like? What does it say about your content?
"But I just use social media to show people what it's about!"
But I ask you "What about Google's ability to find you?
This involves creating a concise meta description for your audience to know what they are clicking on, because if you dont do this…it might make people confused as to what you offer.
Once you determine exactly what your audiences needs are, you will have developed a superpower among Digital marketers.
Top SEO Blogs: "The Importance Of Meta Descriptions"
Meta Description are not know to directly affect SEO. But I'm going to show you why that's not a bad thing, and how it indirectly affects SEO
Let me ask you this. Have you ever landed on a page and left after 5 seconds? And left immediately? Now that's not the fault of the meta. However it makes your readers react the same way, except they won't visit in the first place.
Would you like an example? Let's say your selling premium feather-filled jackets. Let's say you have a website and a blog to talk about the jackets, and share stories of the jackets impact on people's lives.
My Meta may look like this….
Get warm and comfortable this season with your new premium feather-filled arctic rated jacket for all types of cold weather today.
So as you can see, a meta description has a large affect on click-throughs.
Think about the jacket again. What if my meta looked like this?
Cool jackets that everyone loves. Buy yours today and feel warm during winter months.
It's pretty basic and doesn't make me feel anything. And if you're going to sell anything, make sure you trigger emotion.
How do you trigger those feelings while expressing the benefit of your service? You must know their deepest pain points, and offer something in a way that solves their problems, and extinguishes their concerns.
3 Reasons To Take Advantage of Meta Descriptions
Are you really going to launch your movie without a trailer? How will people develop interest in it?
You see, most SEO experts ask themselves this question.
"Why does my Meta description matter if I practice good SEO tactics already?"
Because we're talking about click-through rates. Which are directly affected by what people see, and what they want to click on. So make sure to create a catchy, offer-driven Meta description.
Try to imagine the conversation going on inside your readers mind
What kind of conversation are they having? If you re-visit the warm jacket example, you'll see how the meta satisfies the need for a quality warm jacket. So make sure they know what you offer.
1. Bolded Keywords in Search Results
How much easier is it to see bolded text? Does it stand out among everything else? Maybe if you're Meta description sounded good, on top of being more visible….you would get more click -throughs.
So go ahead, get their attention with your eye-catching, attention holding Meta description. It should be the "10 words or less" of what you offer and what you provide.
People are moving quickly.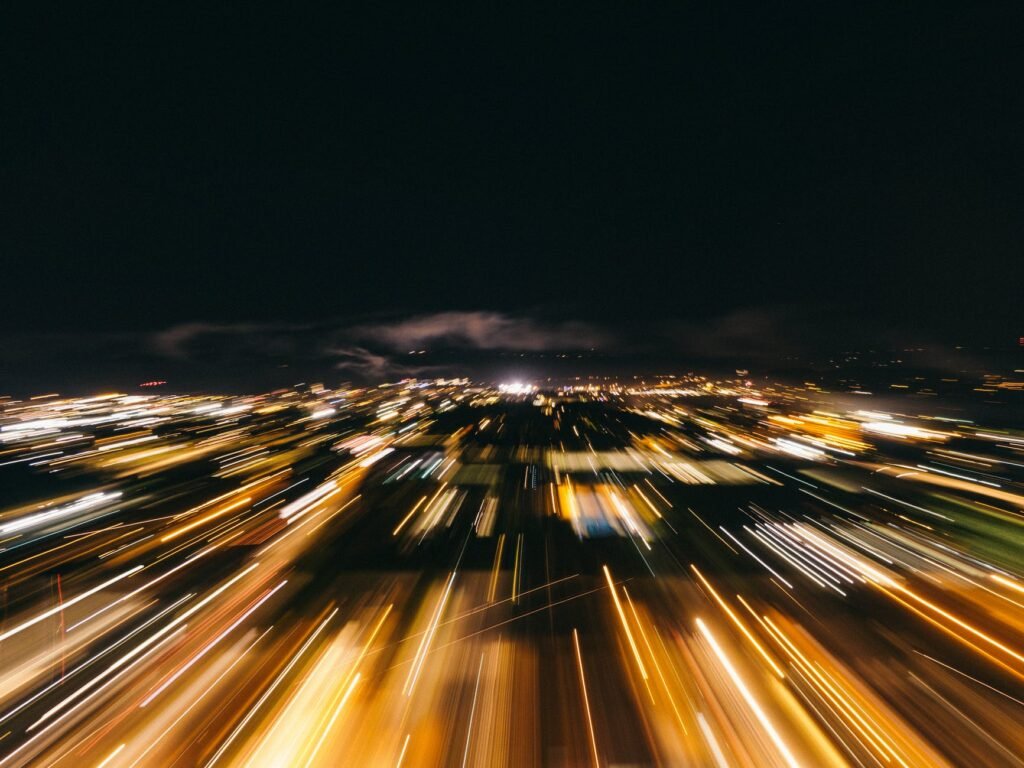 So make sure they stop to see what you have to offer.
In addition, be sure your Meta includes keywords and phrases that are closely related to your topic. And if you already know what your readers search for, you can include those words in your Meta description.
How do you find these popular search terms and long-tail keywords?
You can take advantage of the top performing keyword software available. I wouldn't want you to miss out on anything good.
So, to put it all together, know what they are searching, and put it in your Meta description. But make sure it's relevant, or you'll pay for it later.
2. Top Social Networks Use It
Meta description are everywhere. They're necessary and they help everyone find what they need. Google will search Meta descriptions within social media platforms as well.
This includes Linkedin, Facebook, and Google.
So here's what happens when you share content on these platforms. The first few senteces are displayed and again, it show the readers what they can expect from clicking on oyur post.
Are you beginning to see the importance of the Meta description? It's not an SEO specific tactic, but it might as well be.
And as you can see clearly, Meta descriptions are peppered on everything. And even long before the internet and Meta descriptions, look at an old vhs tape or dvd case…
This one doesn't have a case on it, and you may not know what a vhs is…but…
The whole writeup about the plot is designed to make sure you know what kind of film you are about to watch. So even though we aren't speaking directly about SEO tactics…we're talking about getting noticed.
And getting noticed translates to revenue for your business.
3. Social Bookmarking Networks Use It
Many social bookmarking networks will also use the meta description as a page's description on their network.
You have a little less control over your Meta description in this case, however it is still a strong way to get included in a collection of important information.
A few examples of networks that do include meta descriptions are: Digg, BizSugar, and My SEO Community. Just about any social bookmarking / voting network built on the Pligg CMS system will also use the meta description first.
While you can edit the descriptions on these networks, you can't count on whether others who submit your pages will. Plus, if you don't have to edit the descriptions, then you save a little work for yourself if you are submitting your own pages.
Tips for Improving Search Engine Result Click-Throughs
Everyone knows that sales require a call to action for anyone to make a move. So why not save a few words to encourage an action to be taken?
Lets say you are creating a Meta description for SEO services. Like the ones Rankbrew offers. I would word it this way.
"SEO strategy is at the heart of any marketing endeavour. Take advantage of our fully comprehensive SEO coverage today. Avoid getting left behind in search results. Get noticed today!"
Does that let you know what we do and ht happens if you don't act now? I hope so, and in addition to that, it's very short and concise.
The power is in the language

. How you phrase your descriptions can make or break your search engine result. Add words that describe value in your description. Give searchers a good reason to click on your result.

Write calls to action!

Try adding language like "click here", "learn more by clicking here" and "click on this result". Obviously the context of the webpage will determine what wording you choose like: "download here", "view video" etc.

Test them!

– If you have certain landing pages that receive a decent amount of organic traffic, consider testing different variations of meta descriptions to see if you can get a lift in click-throughs. Try different description lengths, phrasing and positioning of your keywords.
Examples Of Rock Solid Meta Descriptions
Is it unclear what Tesla is doing?
I would say it's as clear as day what Tesla is accomplishing. This is a fantastic example. Let's check out another one now.

Is it clear to you that Reddit is all about hosting the most popular conversations being held online? Of course it's clear, even if you've never heard of Reddit.
Lonely planet? I've never heard of them before, but I think they would be my top choice to reference before travelling. That's the power of the Meta.
Have you re-written yours yet?
If you haven't, open up a second page and go through this post again, or three times if you need to. The next thing to do is open up your web hosting (hopefully WordPress) and start practicing, and experimenting with different placements of keywords, and lengths of text.
It's a process, and if you read this guide in full, you'll see the light at the end of the tunnel.
Conclusion
If you're having trouble writing your Meta description, leave a comment and make sure to submit your current Meta description for review. Rankbrew has your back.
But perhaps you cannot be bothered to learn all of this and apply it all yourself.
Perhaps you have already put so much work into your business, that you don't have the patience to learn a whole new concept.
And if you want to avoid waiting for your ranking to increase….
I understand.
So make sure to get in touch with our SEO team to get you ranking high, without the personal learning curve.
Sincerely, the Rankbrew team.
Catch you on the next Blog post. Bye for now.