Organic growth is when your company expands on its own. Where your business utilizes all of its resources to expand its operations. So basically, it means the your company is naturally gaining attention. The best part about organic strategies for growth? It's free.
For example, expanding the amount of business you do with existing customers.
You should also focus on the promotion of new content.
Also, Keep your site properly optimized. For mobile as well. As a direct result? Organic growth over time.
You will want to monitor your growth so that you can make adjustments that help to enable and enhance results.
To begin with, you have White hat, and Black hat strategies. Today I will cover both. SEO can help or hinder your success, depending on what you do.
You have to promise to deliver quality. It's so powerful that even visually dissatisfying sites can generate a lot of revenue. Look at Craigslist. It makes millions. How so? Ease of use.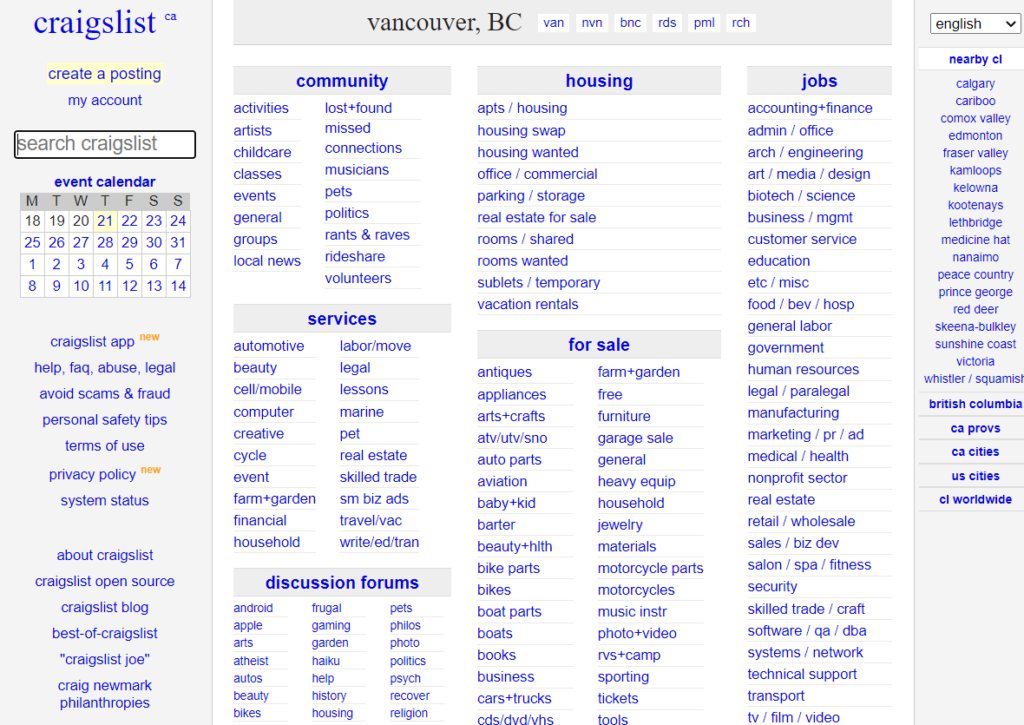 There are no pictures, and no banner. Things like this go against the whole nature of visual content requirements.
They must practice White hat strategies. You're looking to play by the rules. It's called Organic Growth strategies
Organic Growth With Quality Content
This part is key. Because remember it is written for the benefit of the reader. A large piece of your SEO puzzle.
Answer your readers questions well. If you fail to provide quality results for your readers, you will not be rewarded. When I search "Keyword Research Tool", I get this.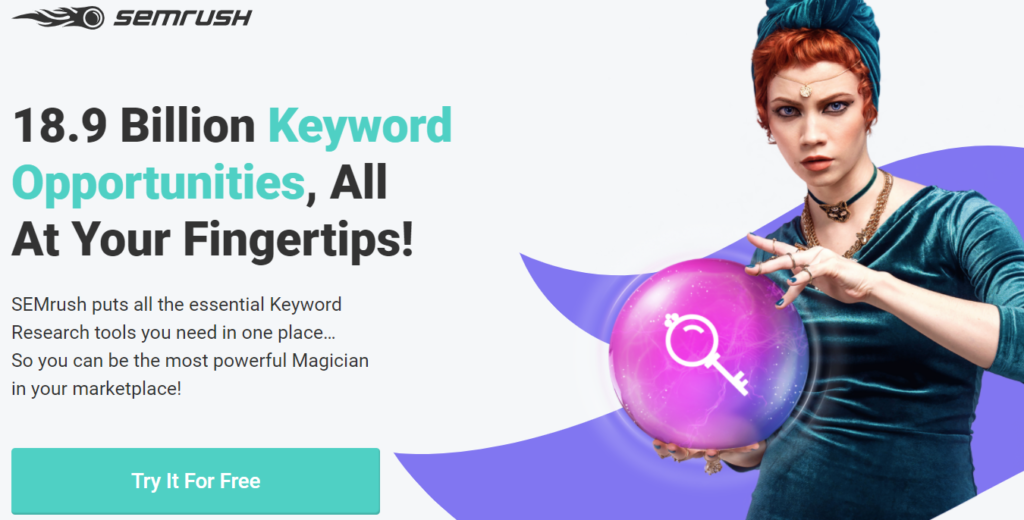 I have 18.9B. It's a good thing that their site is optimized. This is quality content. Once you have pages and pages of SEO friendly content, you'll rank high and show up just like SemRush did.
They've updated their local SEO. Because when I searched for a Digital Marketing course, I got one close by. When SEO is done right, you show up first. But you still need to provide quality.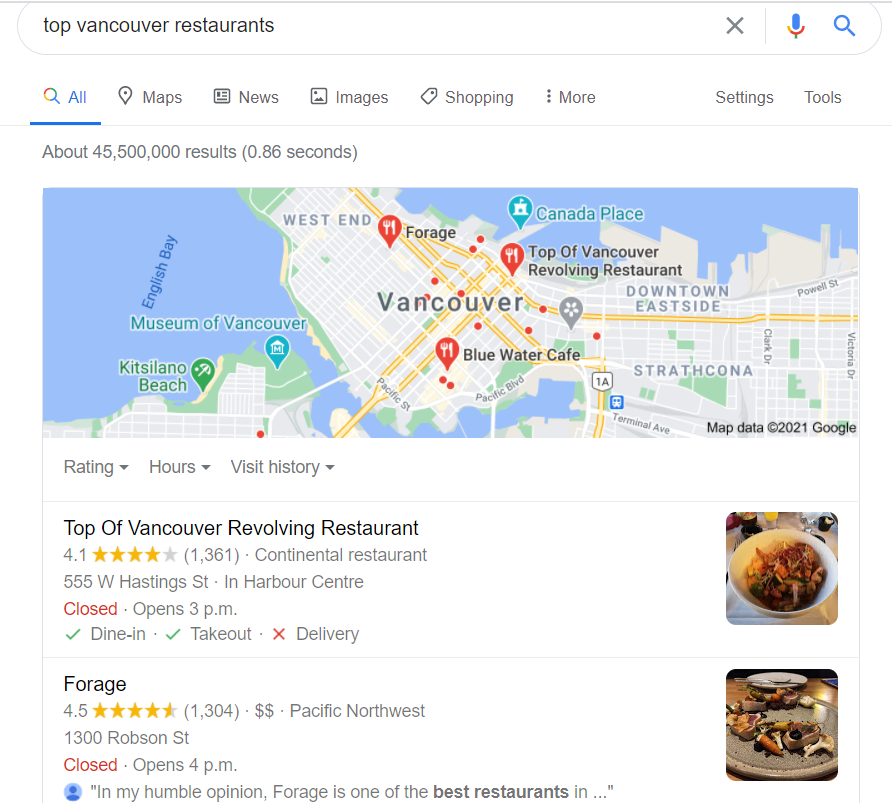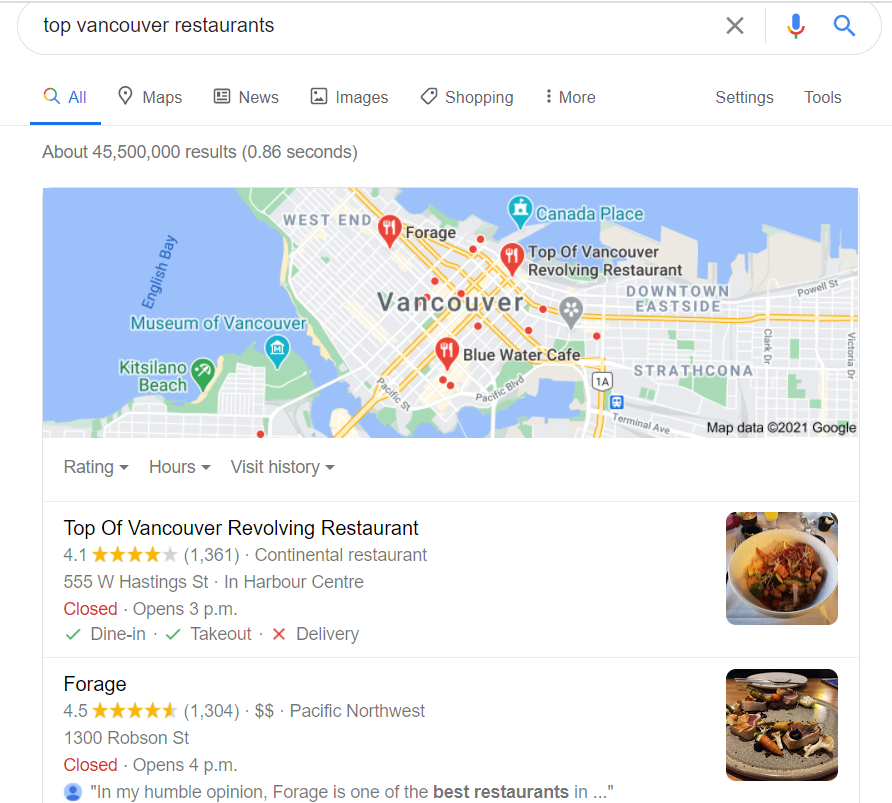 If I'm looking for the fanciest Vancouver restaurant, I know where to go.
Keywords are what Google uses to find your page.
And the words people search most often, are the words you want to use. There is nothing black hat about this, because it requires you to have relevant content.
Organic Growth With Keywords
Keywords = relevant content. This prevents bad results, and encourages organic growth.
Keywords are ideas and topics that define your topic. As a website owner, you want the keywords to be relevant to what people are searching for.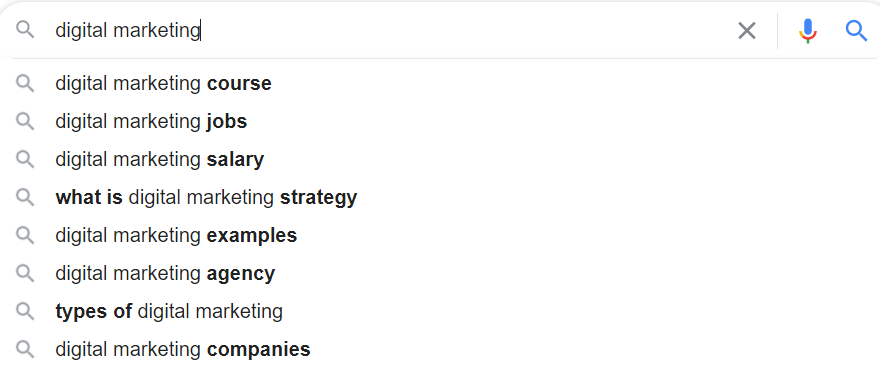 When you search, you can see top results and popular related subjects. Now when you search for Digital Marketing you see what else is related to it.
But knowing which words are connected to these searches, you can know more about effective SEO.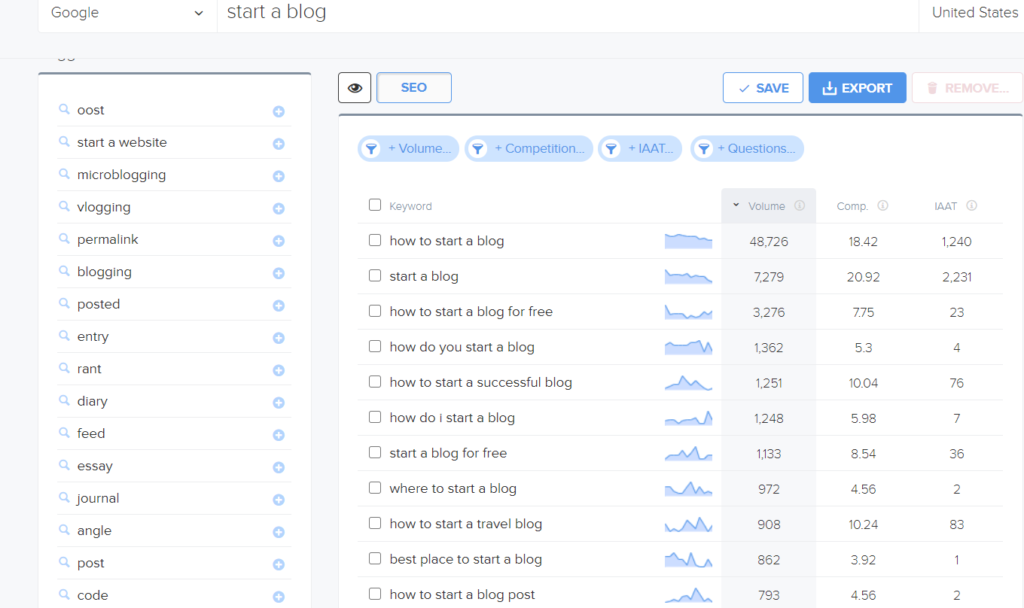 This software shows you related searches. It's necessary to know there words and long-tail keywords. This free tool will give you a better understanding of user search psychology.
Trustworthy pages rank higher. Stick to one primary keyword and 2 or 3 secondary, supporting keywords. Keep it laser focused.
It's important for visitors your site to know what it's about. Keep that in mind when you choose keywords.
Organic Growth With Quality Links
Authoritative inbound links that are gained organically versus paid links have become one of the most important elements in your SEO efforts.
If you can at least compile a quality list that people can reference…you'll be ranking higher. HiveLife has a list of the top 12 Digital Marketing resources.
Google Analytics. The most widely used analytics tool on the internet. A good example, because the data it collects help with your organic growth.
HubSpot is a place where you can learn about Digital Marketing.
Attaining authoritative inbound links takes time and dedication, but the tremendous impact on how you rank in SERPs and increased overall site traffic make it well worth the effort.
Easy Navigation. Organic Growth
Experience a boost in organic search rankings when you help visitors find what they need without getting frustrated, which is a win for potential conversions. Everything from color to layout is important. And make sure it's easy to make decisions on the screen.
If you want them to buy, make sure there is only one clear action to buy. Don't use 5 buttons, you'll just confuse your readers. Make everything clean and easy to interpret. Organic growth is affected by the ease of navigating your site.
Have you ever left a website out of frustration? Maybe you couldn't find the info you needed, or maybe the design was confusing. You can always hire web analysis experts to advise you.
Fast Load Times. Organic Growth.
Simple site use and mobile optimization keep users happy yo interact with your site. If you don't make sure of this, your bounce rate will continue to rise. Did you know that a slow site will affect your SEO?
Slow sites will involve extra moving parts, such as larger images, automatic video playback etc. Keep all of this in mind when designing your user experience online. In other words, be mindful of any features that may slow down your performance.
Now it's important to know that you can still cross into back hat territory by accident. Google's algorithm is pretty efficient, so make sure to take notes on this article and make sure to stay clear of violations.
Black Hat Tactics To Avoid
Under no circumstances should you try to force ranking. Here's the first practice to avoid.
We sell custom cigar humidors. Our custom cigar humidors are handmade. If you're thinking of buying a custom cigar humidor, please contact our custom cigar humidor specialists at custom.cigar.humidors@example.com.
This may fool the search engine once. However updates to the algorithm, prevent most of these tactics from working. On top of that, large fines can follow.
Also, Meta keyword stuffing is equally as black hat. Organic growth involves only white hat strategies.
To have a website and add many unrelated links, is a problem. Not because it's illegal to post content…but because search engines value accuracy.
And if anything has improved on the internet, it's accuracy. Anyone who knows Digital Marketing is aware of how precise targeting is.
Would you like to see what a link farm looks like? It's a structure of websites owned by an individual or multiple people.
The intent is to exploit the amount of links to gain rank. This strategy is deeply black hat and is to be avoided.
is a lot like electronic bait and switch. Search engine spiders are shown content that doesn't actually appear in the user's browser. This dual path helps sites rank for irrelevant content, and provides unwitting users with results other than that which they expected. A basic example would be providing HTML to search engines while showing images or Flash files to human users — a classic trick of spammers.
provides no value to visitors and reflects poorly on you. Scraping or copying content from other sites was once nearly undetectable by search engines, which made it a bit of a rankings boon. Now, Google and other search engines have algorithms in place that not only recognize duplicate content, but instantly down-rank sites for duplication or other low-quality content.
Wearing The White Hat
White hat SEO is a powerhouse. Not only does it increase clicks, raise visibility, and create more conversation opportunities…because it makes you a good person.
It works hard to bring you the best content. Like this article now.
Black hat SEO, on the other hand, is fraught with peril — potential fines, site shutdowns, bounces, a dissatisfying user experience, and a loss of conversion opportunities. Be sure you're educated about which tactics are white and black so you choose the right ones.
Organic growth is typically marked by an increase in output, greater efficiency and speed with production, higher revenue, and improved cash flow. It is critical for the success of a company.
Final Word
Your Organic growth is more difficult to achieve then other desired results. But if you can master it, you'll make a lot of money. This often requires your company to begin operating slightly differently. Make sure your going in the right direction.
Yet still, organic growth is better in the long term, because it allows for slow but consistent gains. Companies have to grow, or they die. A business that doesn't grow won't succeed in the long run.
It's driven by the resources your company already has, such as your experience, relationships, knowledge, visibility, reputation, and more. For example, expanding the amount of business you do with existing customers or obtaining new customers are forms of organic growth.
When you are just starting you business, you may imagine how important this form of growth is. This topic is closely related to the topic of SEO.
You trying to expand and grow. And maybe, you don't know where to begin. If that's the case, consider checking out the RankBrew services for complete SEO solutions.

Stay ranked, and stay informed.