Hey Siri…What the heck is a Permalink? And how does it bridge the gap?
I remember when I Googled this for the first time…And that's why your here right? You are putting together yet another piece of the puzzle, and here is the guide. I hope to answer all of your questions in this post.
I'll start with a visual representation of what a Permalink is. Would you like an example? If you visit WordStream, you'll notice that after the base URL there is /best-ads.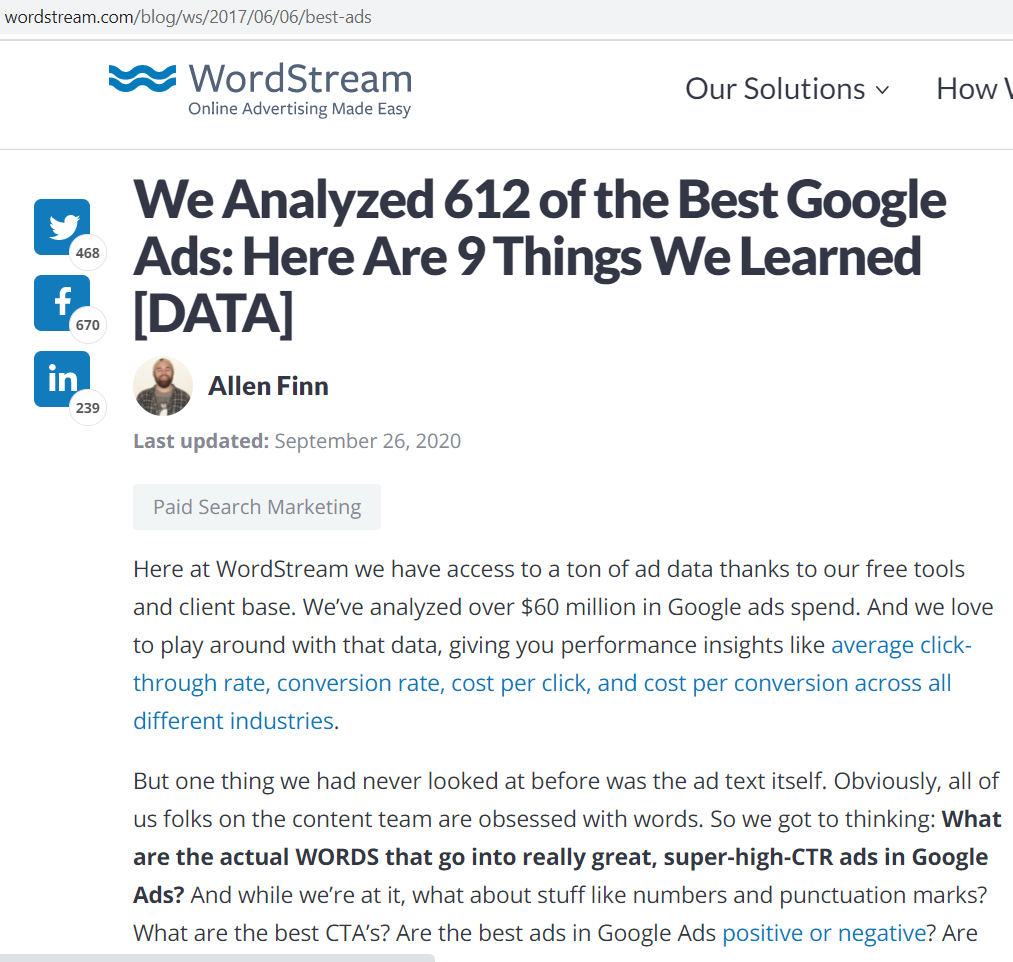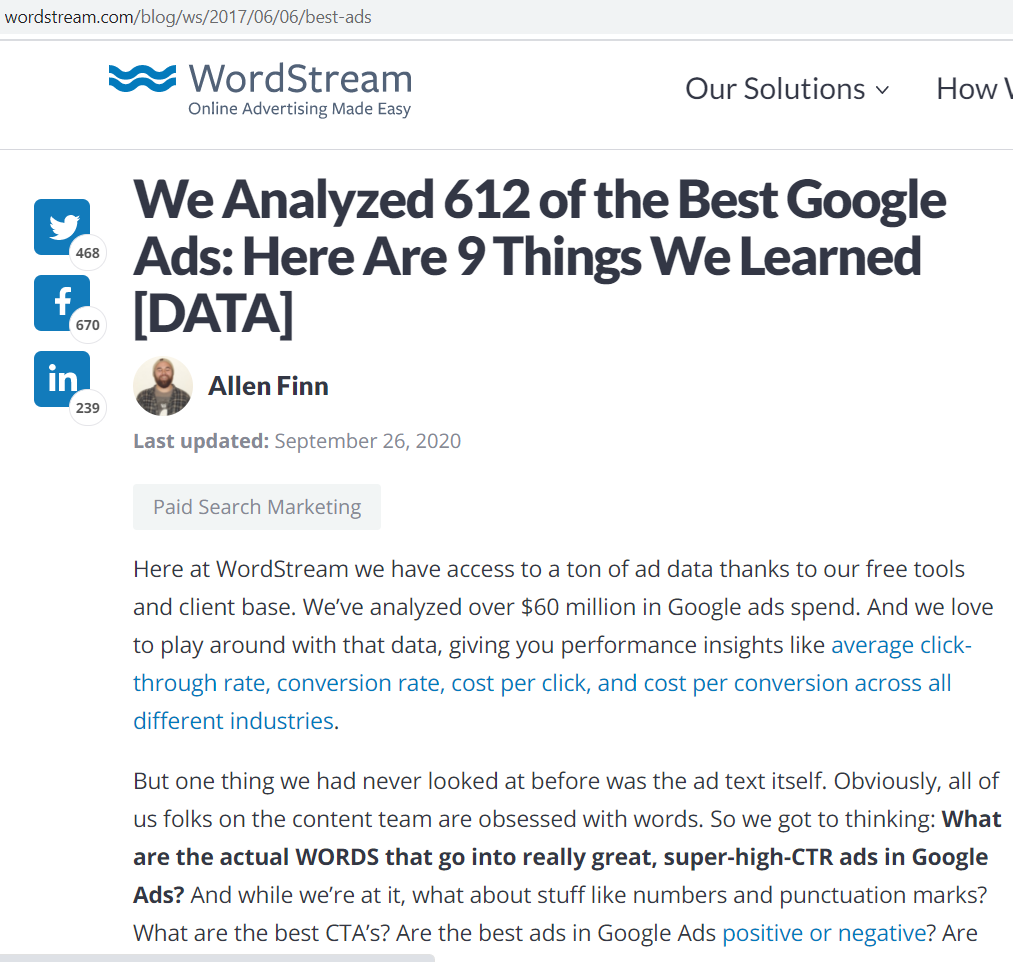 That's a Permalink. It affects SEO and it shows your eager readers what to expect on your page. Check it out.
The Purpose Of Your Permalink
Showing your readers what to expect on your page.
You see, this part doesn't change, unless the entire purpose of your article or page changes as well. Because Permalinks are almost set in stone, it's rare that you will be changing them anytime soon
When this web address is entered into your browser or clicked as a hyperlink, it takes you directly to that specific page. Want this page? It's a free SEO analyzer offered free from Neil Patel.
It's important to know this when building your Blog. And it's completely normal if you combine internal links with external ones, in the beginning.
What Does A Permalink Look Like?
To be honest, most look very similar. And it's not hard to identify the two parts.
Your Domaine Name
Your Slug

In this example of RankBrew, you can see how the slug is the words following the .com/
The slug can include:
The date.

Have an upcoming event?

Category

. What are you talking about?

Post name

. What is this all about?

Or other info.

What else are you sharing?
Locate Your Permalink
Finding (and grabbing) a permalink for a page or post is simple:
Go to a website, highlight the entire URL in the browser address bar, and select "copy"

Ok, you've found it. That was easy. Now you can paste it somewhere, or add it to a hyperlink.
Permalinks Raise Your SEO
Have you ever wanted to know MORE ways to rank higher on Google? Make sure your permalink is SEO friendly and informative. Would you like an example?
Look at what WIX did. They took advantage of their slug and labeled it "how-to-start-a-successful-Youtube-channel-for-your-business".
Having a consistent permalink structure will make your site more SEO friendly and help you capture more search traffic. Now, it's time to structure them properly.
Permalinks Improve Reader Experience
It's easy when your just beginning…to stuff keywords to improve ranking. This isn't professional behavior. So you must consider your readers' experience.
Well-structured permalinks help your readers navigate your site by giving them a clue about where they will land if they click on the link or paste it into the address bar of their browser.
Look at this logically organized permalink:
Clearly, in this example you see how this is a perfect example. When you read this, you have no doubt that that the main focus is to learn SEO.
Here's one mistake you don't want to make. Using dashes or too many numbers in your Permalink is a bad idea, for readability reasons. Remember, this reflects your brand perception.
Which permalink would you rather check out? The one that says "What is Digital Marketing?"
Or this one: fkjttehg ewlgh wte'i htlge'i grt'wgjqr g/jet'pgjwr/ltkg;eofhgr
I judged the second website the moment I saw it. Why? Well because of the lack of effort into the pages detail. And they say they teach Marketing…
So the big takeaway here, is that you need to create a Permalink that screams "This is what you get" from paying attention to my content.
Get Your Permalink
Now
You need to know exactly what your website offers to visitors. When you create your Permalink, make sure that it reflects well on you, and your particular service. Making changes later is not something you want to do…because it affects your SEO score.
So the big lesson is to keep user experience in mind at all times.
Best Permalink Practices
Avoid amateur mistakes. Know these practices.
Don't copy someone else's: No two pages or posts should have the same URL
Keep them short and descriptive. Make sure Homer Simpson would understand.
Include SEO keywords: Send a strong signal to search engines, helping your content rank for your page's main keyword
Separate words with dashes (not underscores): Make everything easier to read by humans and search engines
Be consistent: This won't be an issue if you set your WordPress permalink settings ahead of time (instructions below)
Use all lowercase: Or else, experience glitches.
Permalink Precautions
Don't go changing your Permalink later on, when you realize it's not suitable. Make sure to put a lot of thought into this part.
Because when done incorrectly, You suffer losing backlinks and valuable SEO credit. In addition to this, you will lose all inbound leads. Which means, all previous doors leading to you will close.
Save yourself the embarrassment of a 404 page.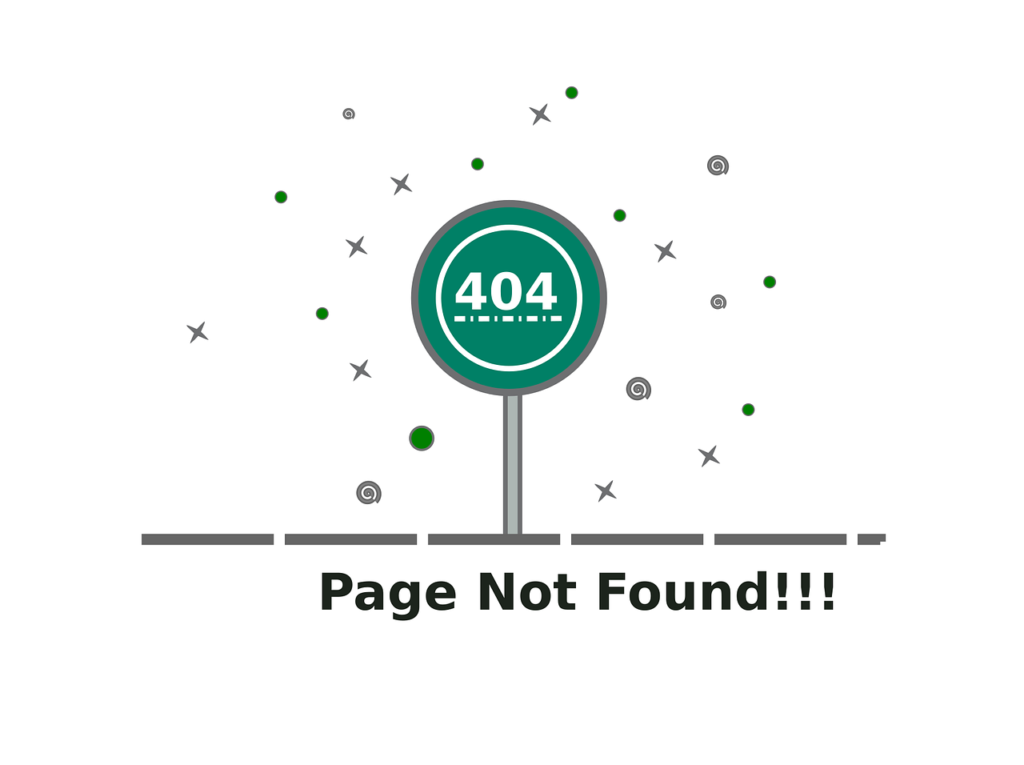 That's why, if you're going to change a permalink, you must let the search engines know. This is done with a 301 redirect.
You will need a website professional to change your Permalink without causing unnecessary grief and regret.
Finally, keep in mind that when creating a new page or post on WordPress, the default permalinks are not optimal. They don't look professional, are not descriptive of the content, and don't always contain the best SEO keywords.
Make sure to edit them before publishing your content.
How To Format Permalinks On WordPress
WordPress will generate a basic Permalink for you automatically. But you don't want this one. You want to make your own, SEO friendly one.
Who doesn't love updated material? So imagine looking for current answers and being presented with a dated post. One that made it look behind the times…
Let's not do that. Now make sure to locate Dashboard-Settings-Permanlinks.
There are a variety of options for you to choose from. Most bloggers find the "Post name" option works best.
Make sure to save your changes after you select your settings.
You've got it. You've read the whole post and are now educated in yet another wat to increase your SEO score.
But if you still have questions, feel free to leave a comment or suggestion. But it you would rather just have RankBrew do all the heavy lifting for you. Get in touch with us, and we'll get you ranked high…